I had some left over glutinous rice from my Ginseng Chicken class on Saturday and decided to try Korean rice cake called Yak sik (약식) for the first time. Yak shik is served as a dessert but this is one of the must have rice cake for the the first full moon celebration of the year.
I love eating all types of rice cakes and especially yak sik. Out of all the rice cakes, I think this must be the easiest to make!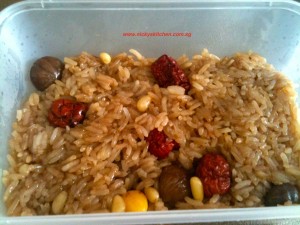 Once I cooked the yak shik, I put it in a plastic container so it will be a rectactgular shape. You can also freeze the left over yak shik and defrost in a microwave to have it later!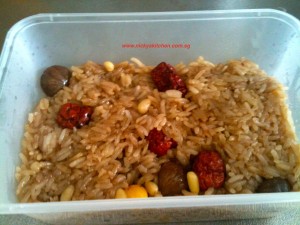 If you don't have time to make rice cakes, check out my favourite rice cake shop in Singapore!
Hankook rice cake shop
Address: 10 Sinaran drive, #03-09 Square 2, S307506