Yesterday's seafood silken tofu stew (he mul sun du bu jji ge – 해물 순두부) class was all about perfecting Korean stock and home made chilli oil.
When the stock is made with fresh ingredients such as seafood, meat, vegetables or any combination, I find the food is  much more tastier than just using ready made stock cubes.
We also made radish salad to go with the stew. It's a refreshing salad which is perfect for hot summer weather like Singapore. It requires great skills in cutting radish in julienne shape, so I provided a peeler which cuts in strips (a little bit of cheating I know but it saves a lot of time). The peelers are available at Daiso and its worth investing the princely sum of $2.00.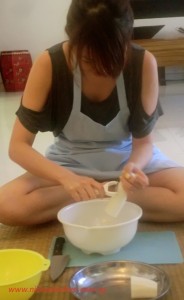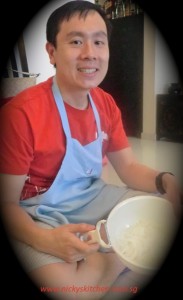 The best part is putting it all togeher and tasting what everyone cooked.  The jji ge was better than ones you taste in Korean restaurants in Singapore! We made so much that  there was enough left over to take home to the family.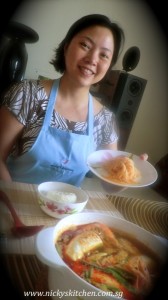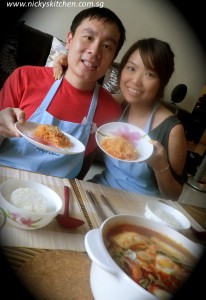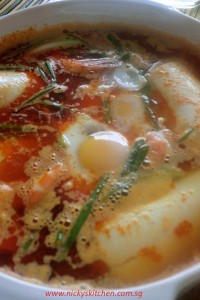 Thanks everyone for joining me yesterday, I hope your families enjoyed the left overs! 🙂
PS: I love to read your comments/question on each post. Instead of sending me an individual email, please leave a comment so we can share with other readers. Thanks!