I have reached rock bottom this week.  It's been a month since I came back from Korea and my craving for all the wonderful Korean food I had  in Seoul is uncontrollable. Maybe too much of a good thing in one week wasn't such a good idea?
Here are some of the dishes that I enjoyed during my trip. I think I had about 4-5 meals a day so I could get through my wish list.
Seafood stew – literal translation is steamed seafood (hemul jjim-해물찜) but it seemed like everything is called steamed and followed by fried rice with the left overs. Looks spicy, right? Well, it was damn spicy!!  Believe it or not, I had this for lunch and a few shots of soju (Korean rice wine)… yes, drinking during lunch time.  Nap time!!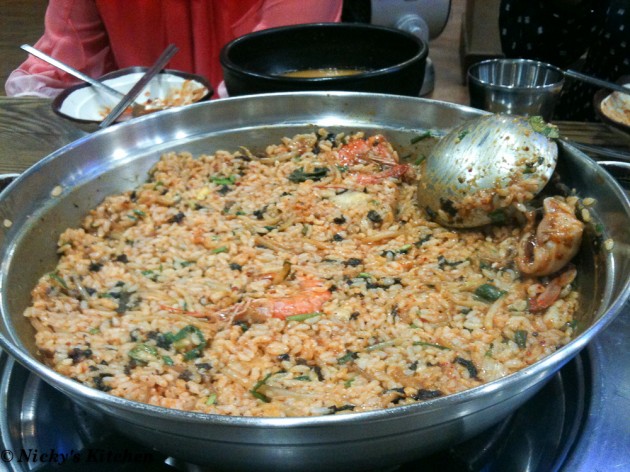 I had oyster omelets for supper… and more drinking! I caught up with my primary school teacher and had a feast of BBQ pork. That was followed by supper with my relatives at 11pm. Yet more soju… bring it on!!  This was the best oyster omelet I had in my life…. Lightly fried with egg batter and a soy sauce dip. Yummy!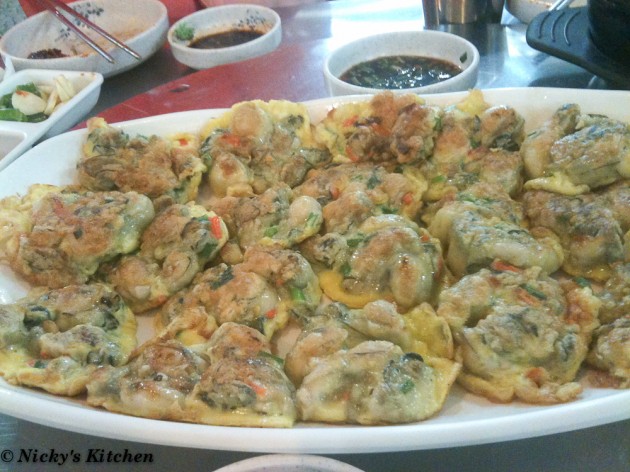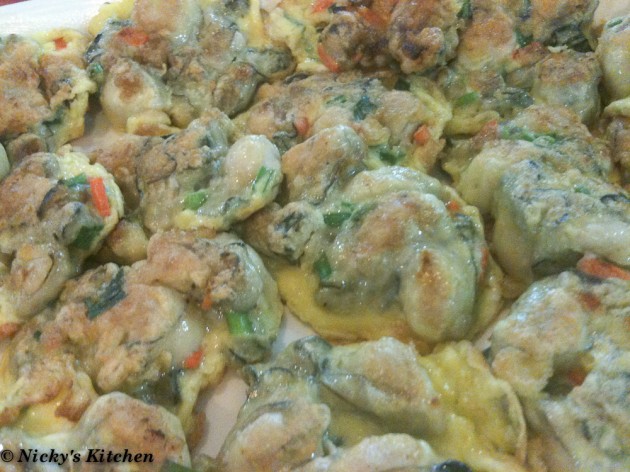 The next two dishes were interesting. Pork belly and pork ribs on a hot plate. This was a tiny restaurant near my parents place and it was packed. It was a rainy and miserable evening and the BBQ was perfect for the night.  Check out the fat on this pork belly….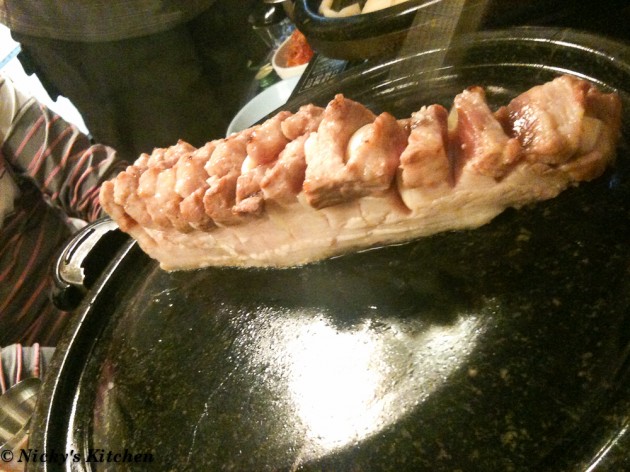 Yes we grill everything including kimchi!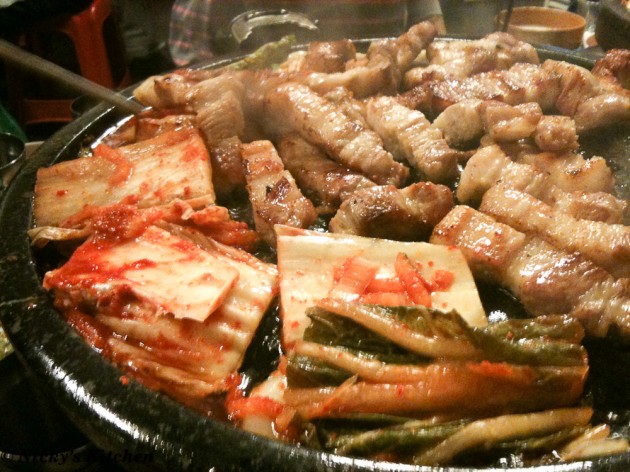 These pork ribs were so lean and tender. Hardly any spice on them yet still a wonderful aroma.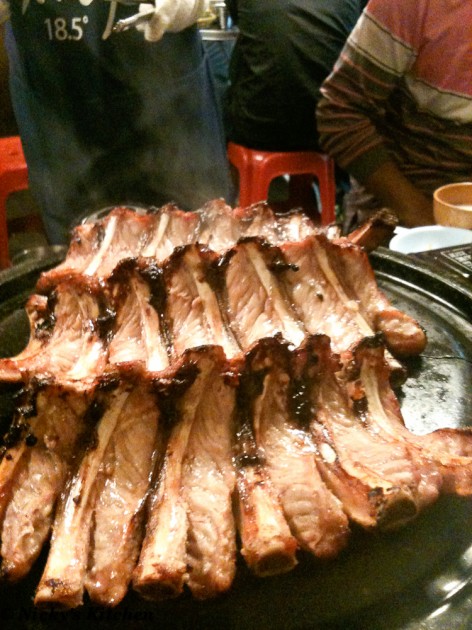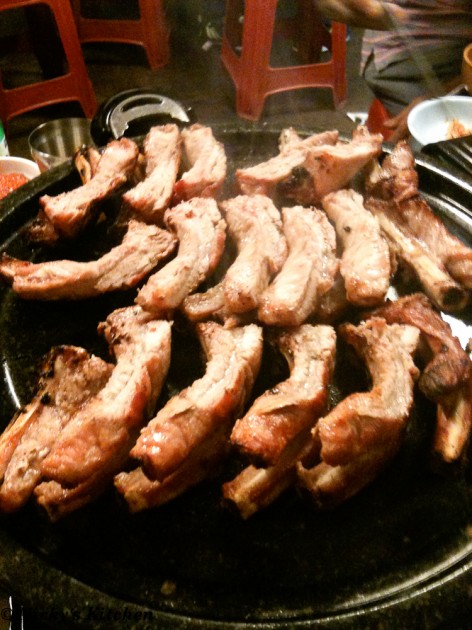 The next dish was from a restaurant next door. My aunt loves this dish so much she always order it while eating the BBQ pork belly and ribs. Chicken feet in chilly sauce. All the bones are removed. They were very crunchy.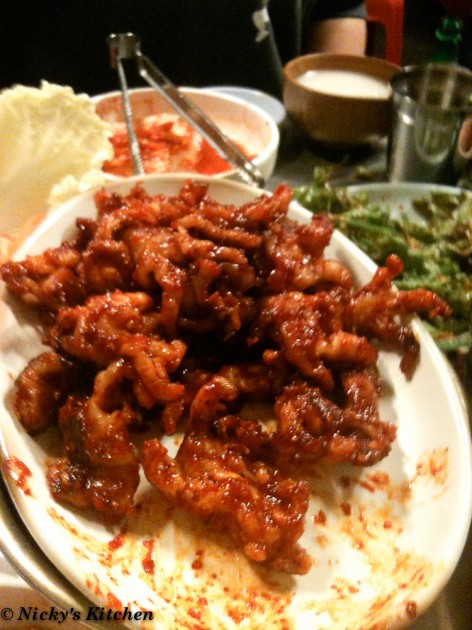 What I crave the most on a day like this (rainy and cool) is kal guk su (handmade noodle soup). This particular one was made with ox tail stock. Normally the stock is made with either anchovies or clams. I think what made this special was their homemade kimchi and the soy sauce they added to the noodle.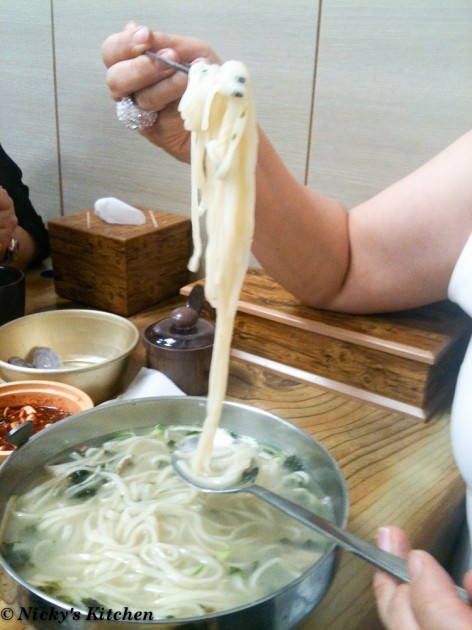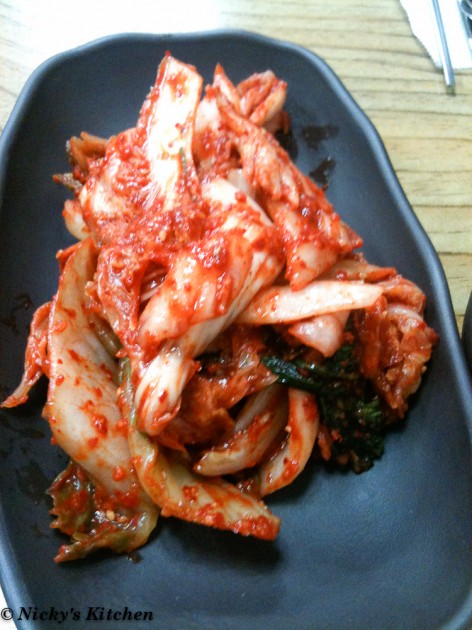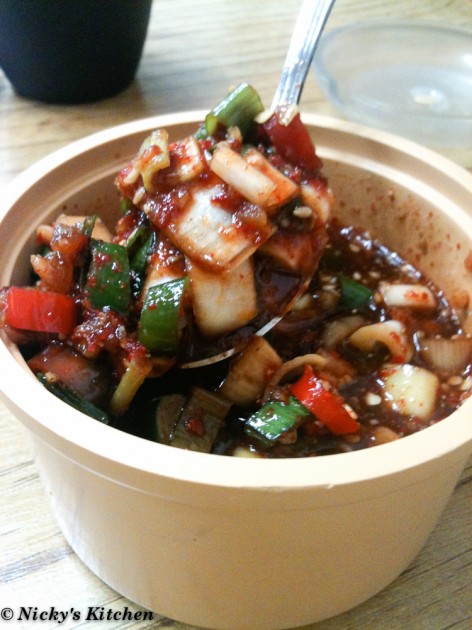 After looking at these photos again, I think I will have to do something about my cravings… What to cook, what to cook….??