I really enjoy  discovering "Korea towns" in different cities when I travel and sharing my little discoveries with everyone through my blog. As I travel quite frequently, I am starting to see a big difference in various cities.
My last exploration was in Kuala Lumpur(KL), Malaysia. I used to live in KL 7 years ago and never noticed how many Korean restaurants or grocery store there were. According to my research, there are more than 20,000 Koreans living in KL so its only natural that a "Korea town" would pop up.
My adventure started with a 20 minute taxi ride from KL city  to an area called "Sri Hartamas". If you only spoke Korean then you could survive in this suburb :-). There were at least two Korean supermarkets in the area, many Korean restaurants and countless hair dressers (Why are there so many hairdressers?? – Are we that vain that we need to look our best when we are grocery shopping?!).
My first pit stop was Seoul Mart. What I really liked about this Korean supermarket was that they had fresh vegetables and fruit directly from Korea.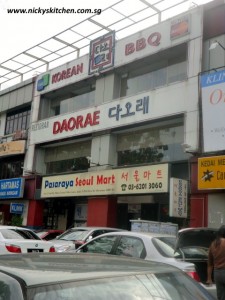 You can see Korean zucchinis, mandarins and apples as well as Korean squid and frozen fish .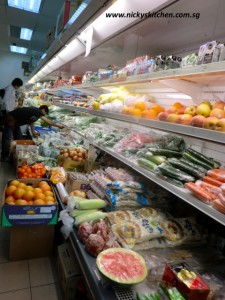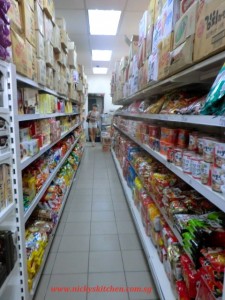 I was curious to find out what else this supermarket had so I tested them by asking if they had a cold medicine called "contact 600". (This is a famous brand and works wonders  for a cold) To my surprise,  the grocer had some for sale on the counter. So with only a 1 hour flight or 5 hour coach ride from Singapore I can now get my Korea fix! They had everything except the Korean weather…..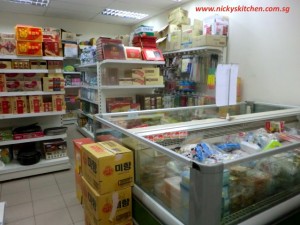 I was getting a little hungry so the owner of the Seoul Mart pointed me to a restaurant upstairs from the grocery store called Daore. The name of the restaurant in Korean means "Come everyone". Strange name for a restaurant but I guess it makes sense, right? 🙂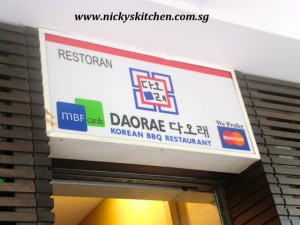 I ordered a hot stone bowl bibimbap (dol sot bibimbap – 돌솥 비빔밥) which is a perfect lunch dish when you need a lot of energy for exploring a city. Koreans usually have dol sot bibimbap in winter,. It's normally too hot to have in Malaysia or Singapore but the aircon in the restaurant was strong enough to make me wish I had brought a scarf.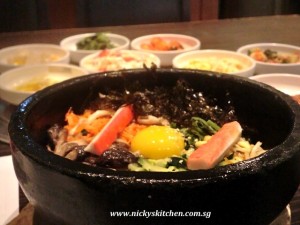 The meal was served with many delicious side dishes. I had to resist not to eat too much of these before the dol sot bibimbap arrived. The kimchi tasted and looked authentic, and the cabbage salad was amazingly refreshing.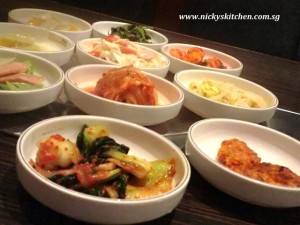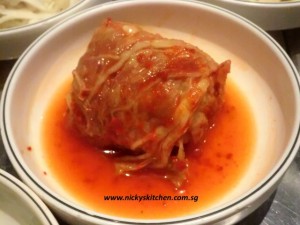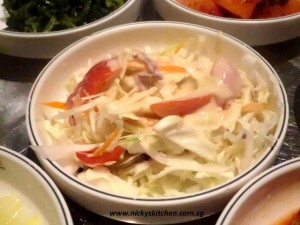 After a nice lunch, I went further down the street and found a Korean rice cake shop. Yum – My favourite! But unfortunately they  had moved and no matter what  way I looked at the directions , I couldn't find the new shop. Later I found out they have not yet opened at the new address.. 🙁  If you ever around the area and find it, drop by to check it out and let me know.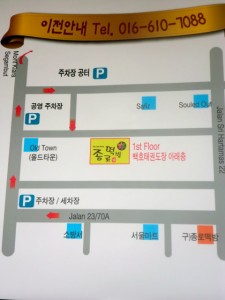 Around the block from the Seoul Mart, is another grocery stored called "Lotte Mart" and a number of other Korean run stores.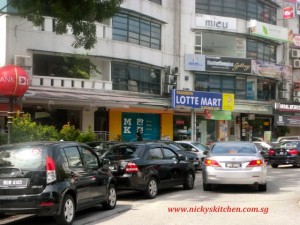 I will be back in KL again soon to do more shopping. I am also organising Korean cooking class in KL soon, so I will keep you posted. Hope to see you there soon! ^_^