Yes, I finally started back at Bangkok Farmers Market in February. Unfortunately, my husband was away to help with the heavy lifting so it was hard work and I ended up with a minor back injury!!  Thank goodness for my friends who came to help out over the weekend and those that visited my stall. I don't know what I would do without them…Hope my husband is reading this!! hint hint!!
Back in Sydney, I used to make necklaces and sell them at a market in Mosman. It was never about selling though, it was all about catching up with friends, eating and shopping. Except for the Thailand heat, it feels almost like that here at Bangkok Farmers market. Ah, the good old days…!
Busy packing before the market.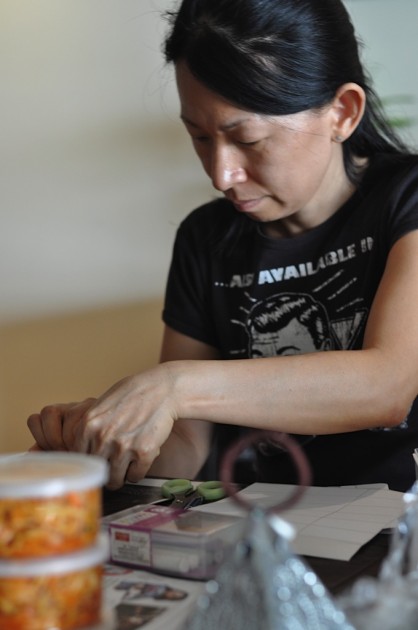 I had a new item to sell at the February market and it was really exciting to hear all the great feedback! My new "Green papaya" kimchi! It's a mix of the crunchiness of green papaya together with Kimchi sauce! A great combination!!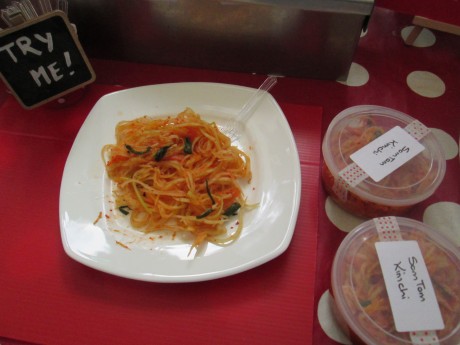 My organic kimchi!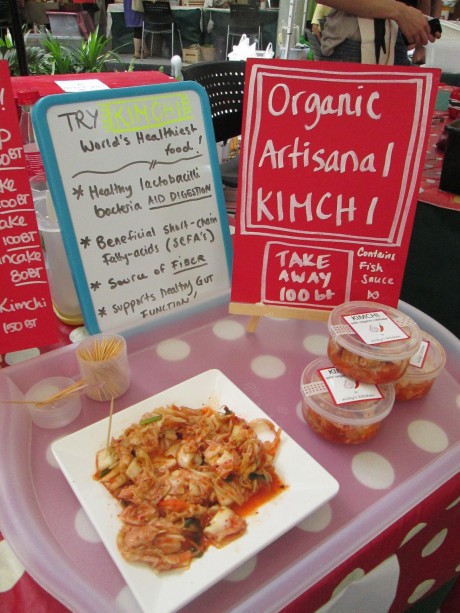 My bibimbap stand which comes with organic brown rice! Very healthy…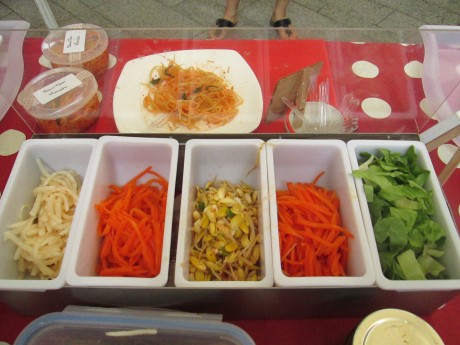 Making hodduk(cinnamon pancake) – a lot of people are often surprised to know that this is a popular Korean street snack food!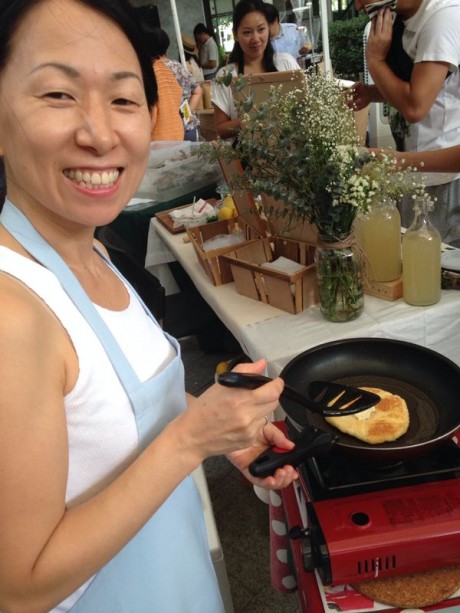 The cooking classes are getting a lot of interest, especially Kimchi making class. I love meeting people who have the same passion as I do about cooking or are just curious about Korean food. I'll be starting regular monthly classes soon so get in early to avoid disappointment!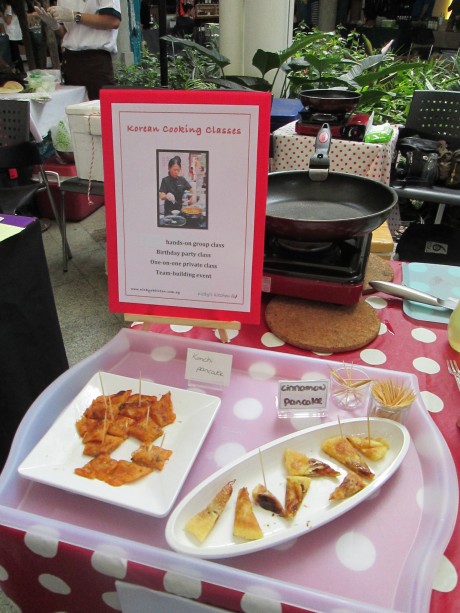 I will be back at the March Bangkok Farmer market (15th & 29th). If I have time, I will take my friends suggestion and try making green mango kimchi as well this time. That should be an interesting flavor mix. Be sure to come and visit if you are in Bangkok!