I received an email today from a Korean reporter who has published a story on the An-nyung Korea event in Singapore last August. I was working at this event demonstrating how to make bibimbap (비빔밥) and dduk bok yi (떡복이). I can't believe I made to Korean TV!!!!  If you want a glimpse of the report, click here. It's in Korean, but I am sure you can get the gist.
Here are some pictures of the event.
Getting ready for the cooking demonstration!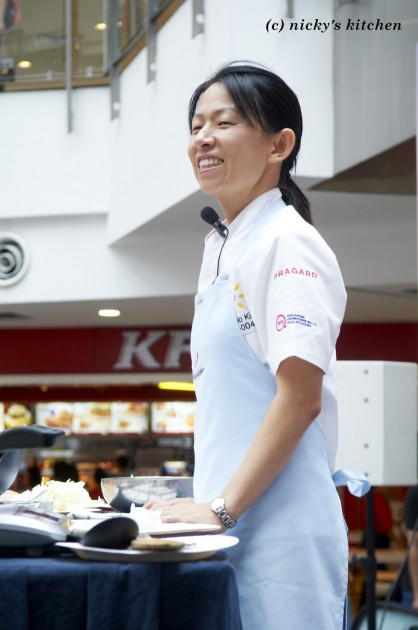 Ingredients for bibimbap.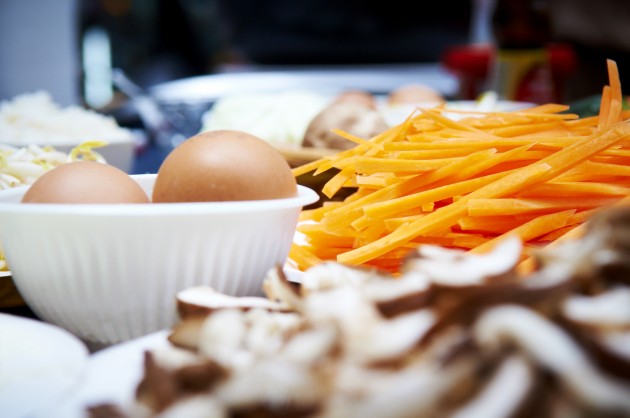 Beautiful colour and healthy dish….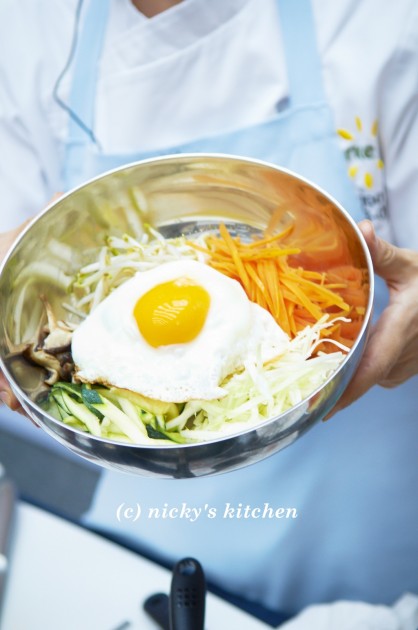 Now, time for the next dish. Dduk bok yi!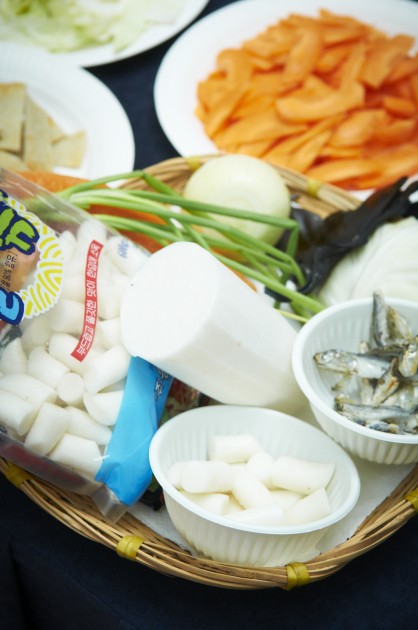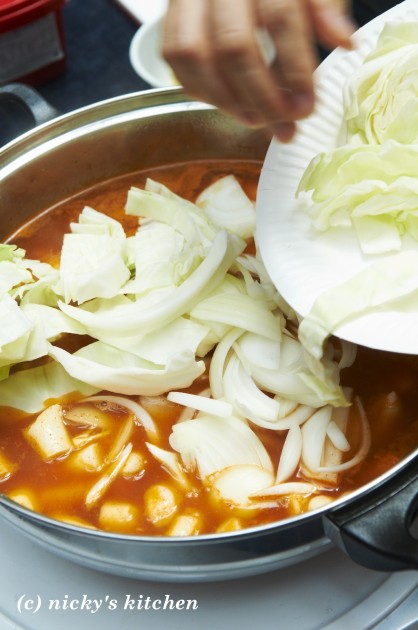 It's ready! Looks spicy… 🙂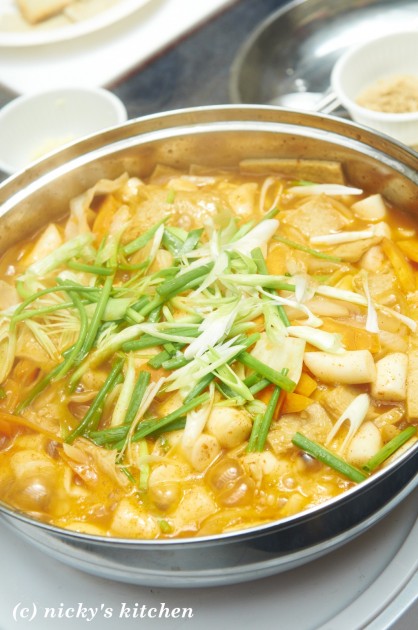 Time for tasting!