While I was in Korea last week, I ate as if it was my last meal and my family fed me like I was never going to eat again. Here are some of the pictures of my breakfast prepared for me.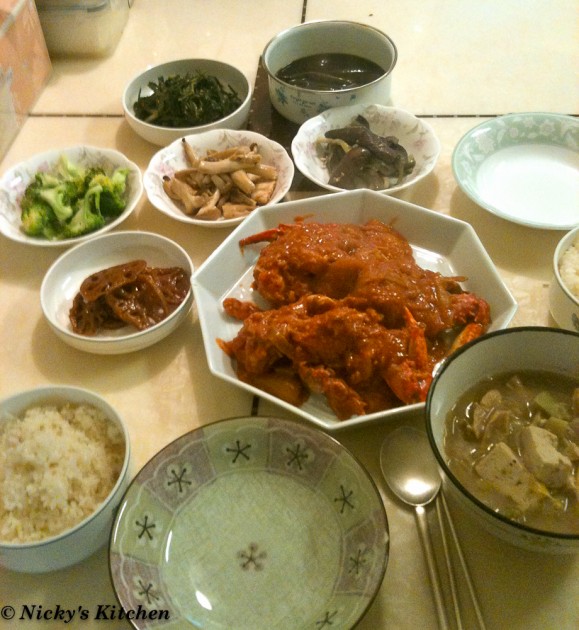 So you can see what real Koreans usually eat for breakfast. Rice, Korean miso soup, lotus root in soy sauce, stir fried oyster mushroom, stir fried eggplant, steamed broccoli and pickled green chillis. Some of the side dishes you will see in every Korean household. Yes, I forgot to mention the centre plate is chilli crab. Yes, chilli crab for breakfast!! I must admit I love crab a lot so I could eat it everyday for dinner but not for breakfast at 8am.  There is a dish missing in this picture. Can you guess?  KIMCHI!    I just couldn't bring myself to eat kimchi for breakfast.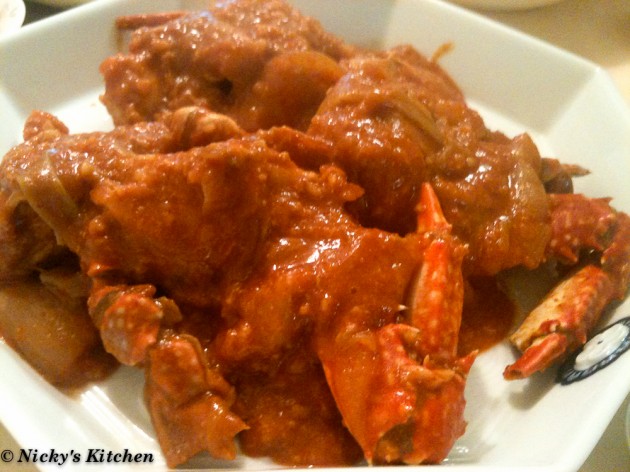 Yes, you are looking at blue swimmer crab cooked in chilli sauce. I had this for two days in a row for breakfast because there was so much of it. I thought I was going to get sick eating such heavy food but I was fine, just very uncomfortable….  I had sleepless nights from too much food in my stomach! Seriously…
Korean miso soup (den jang jji ge). Commonly served for  breakfast or lunch or dinner.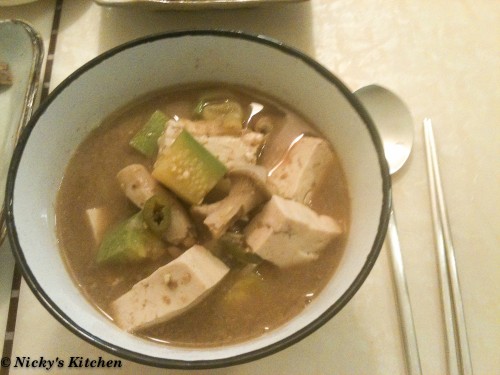 Lotus roots cooked in soy sauce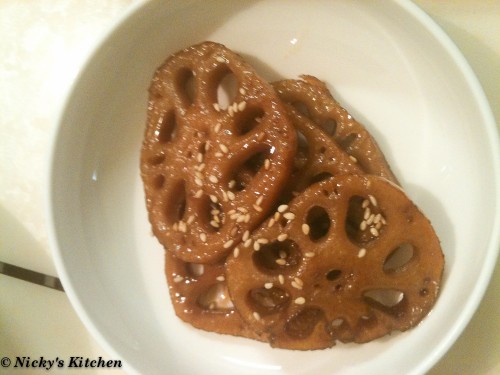 Stir fried eggplants
Stir fried oyster mushroom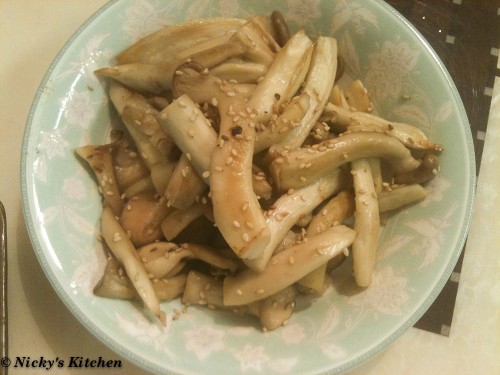 You might wonder how these Korean family have this type of meals every day. Well, the trick is to make a lot on the weekend and eat during the week.  By cooking one or tw0 dishes only for the meal, it still feels like you have an amazing meal.
This breakfast table is not as heavy as previous one. After much complaining, my family started preparing smaller breakfasts. Check out the two fish – both of which I had to finish!! 🙁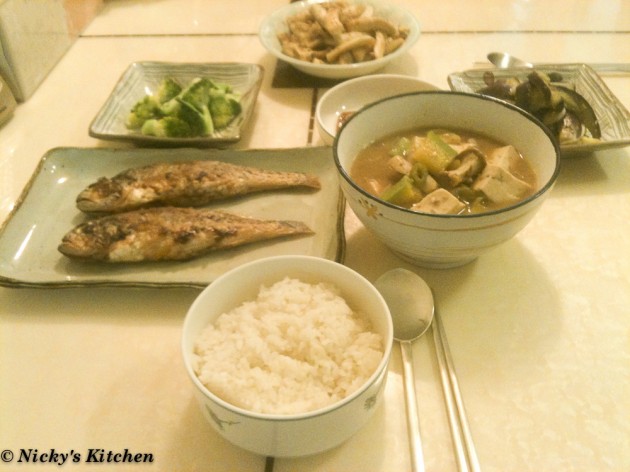 Despite all my complaints about the breakfast, it was great to have a hot meal prepared by my mum. Thank you!!!  ❤
Dear readers, what do you usually have for breakfast? I know some readers in Singapore  eat noodles or pork buns for breakfast but still not as heavy a meal like Koreans.  Do you also have breakfast as interesting as this?  I would love to hear from you! 🙂