When I received an email from the girlscouts leader at North View High School about conducting a cooking lesson, I was over the moon. Firstly, I was surprised the school was so creative on offering different activities and secondly, a chance to teach at a local Singapore school for the first time.
When I arrived, I was amazed at how well equipped the school was and how great they were in helping me to set up.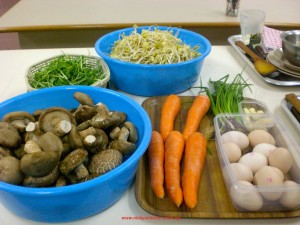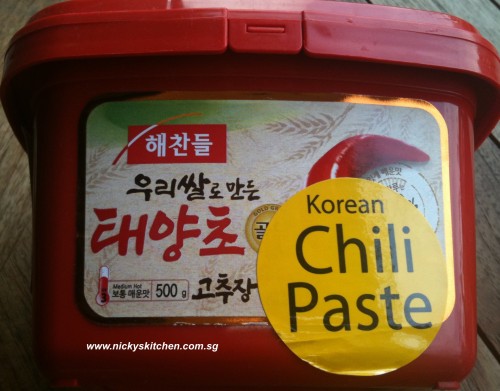 Most of the students had never tried Korean food and I was curious to see if they were going to eat any of the food they cooked.  The majority of the students admitted that they eat McDonald 2-3 times a week so I squeezed some healthy eating tips into my lesson as well.
We cooked two dishes. First we started off with soybean sprout salad and then we cooked bibimbap. The objective of the session was for the students to learn stir frying and boiling. I also stressed the importance of food presentation  as this was going to be one of the key points for picking a winner. I was surprised to learn that some of the students had never seen soybean sprouts or tasted them before.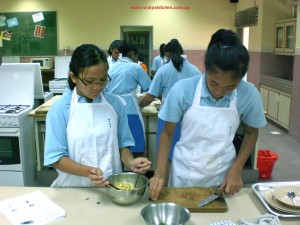 Check out the soybean sprout salad that the students made – they were so proud!
Next was bibimbap with lots of cutting and stir frying of vegetables!!
Then came the time to pick the winner! The judges were the home economics teacher, the girls scout teacher and myself. As we couldn't try all their food, we based the winner on presentation. It was so hard to choose just one so we ended up picking two instead!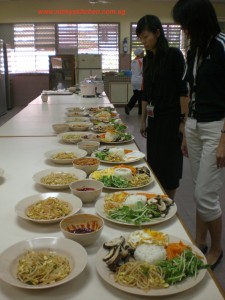 First winner: We chose this plate as they showed initiative in creativity and colours.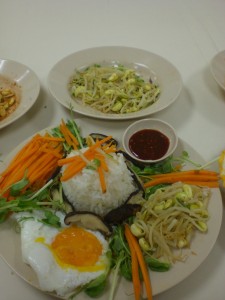 2nd winner: This winner was picked as it had the best cut and plated vegetables and was very clean.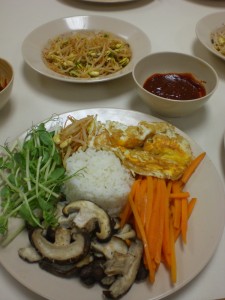 Seeing all the students eating what they cooked was the most enjoyable part for me. Thanks to North View Secondary School for an opportunity to spread healthy eating life style to the kids! 🙂