A lot of people ask me which is my favorite and most authentic Korean restaurant in Singapore. Out of all the ones I have tried, there is one that I brag about to everyone but it's actually a Korean Chinese Restaurant. I am usually too busy gobbling up their black bean noodle(짜장면) and spicy seafood noodle soup(짬봉), so I haven't had a chance to do a review on the restaurant. I promise to soon!
Anyway, there is one restaurant near where I live and the dishes I have tried have been so disappointing I had decided not to add it in my blog in the past. Rice cake soup(dduk guk-떡국) tasted like it had too much msg, and so did dumpling soup (mandu guk-만두국).  Jja jang bap (rice with black bean sauce-짜장밥) had a fried egg on top which made me wonder just how authentic can it be?!
Out of desperation and convenience, I went back the other day with a girlfriend and tried their lunch special kimchi stew (kimchi jjige-김치 찌게) and this time they hit a home run!!  It was a perfect kimchi stew!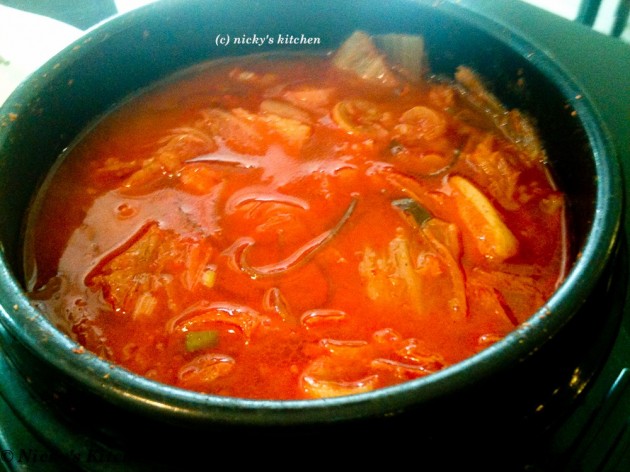 I am not a big fan of tofu so I have asked the restaurant not to add any. It's served on a clay pot and very spicy. I usually make my kimchi stew at home with canned tuna but this restaurant makes it with pork. Also, they add my favourite dangmyun (Korean vermicelli noodles) so I was over the moon!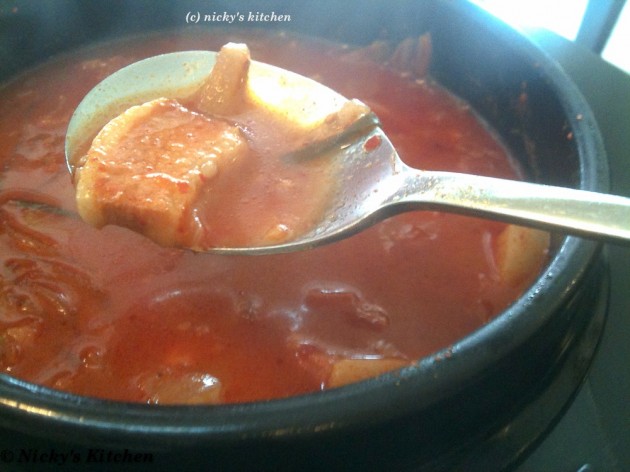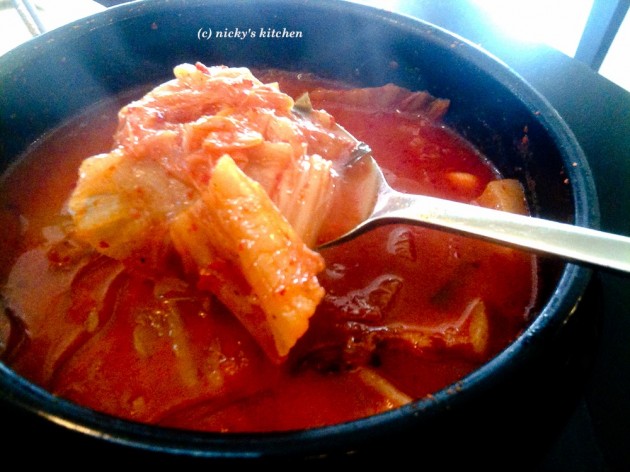 The kimchi stew is served with a bowl of rice and 4-5 side dishes and it's only $8.90+ for lunch special. What a bargain!! My husband always order kimchi fried rice but I find it a bit too oily.
Here are the details of Doongji Korean restaurant. By the way, Doongji means "nest" in Korean and the restaurant owner are Koreans.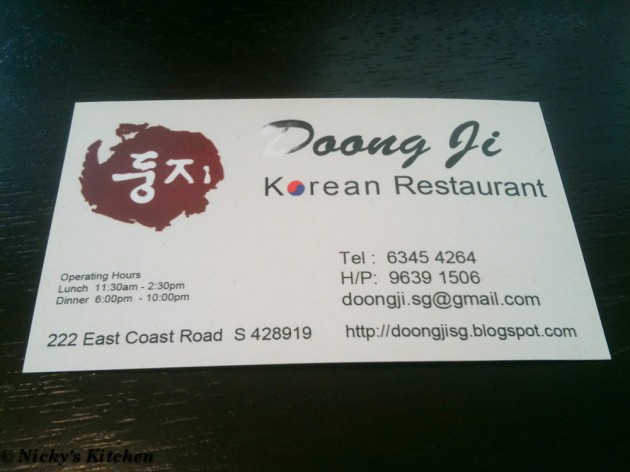 If you are nearby, drop by for my favourite Kimchi stew!  Kimchi power! 🙂