There's been a good reason why I haven't had the time to post recently. My husband's friend was getting married in Italy and we decided to take the opportunity to travel around my favorite part of the world. We started from Florence, driving through different parts of Tuscany and flew out of Rome. It was just magnificent in every way!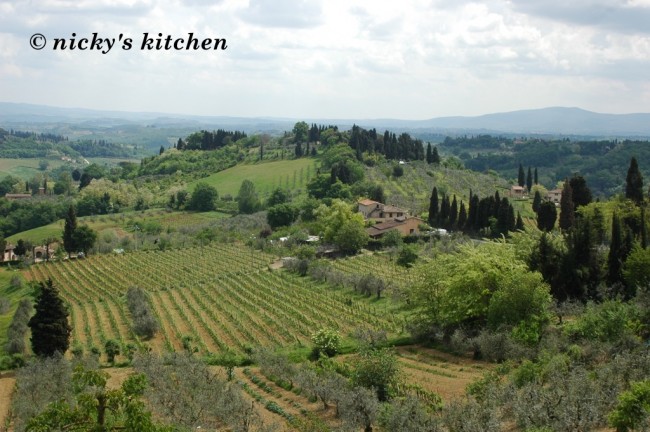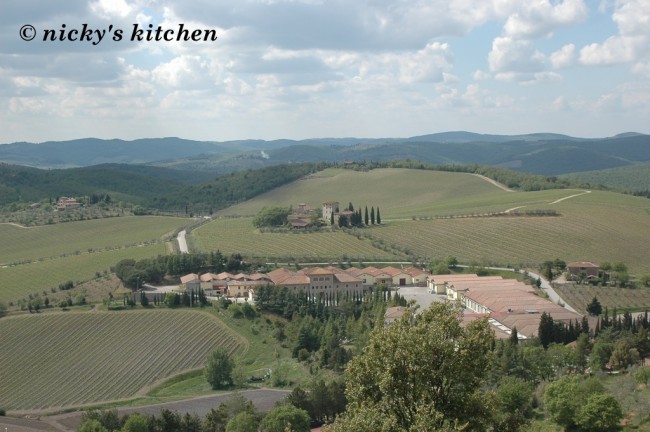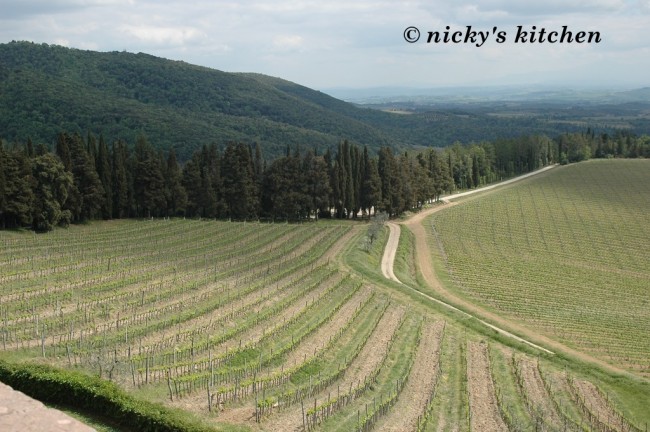 The trip was amazing and revolved around one word – food!.  We drove from village to village tasting fresh Italian food everyday. I got a little obsessed with all the different delicatessens and fruit'n'vegie shops in each town to see what fresh produce were available.  Instead of buying souvenirs in each town, I bought different salamis. I think my husband was happy that I wasn't buying shoes or handbags but our suitcase was slowly filling up with all the food.
Check out this big piece of prosciutto!  I almost bought this whole leg which weigh about 5kg.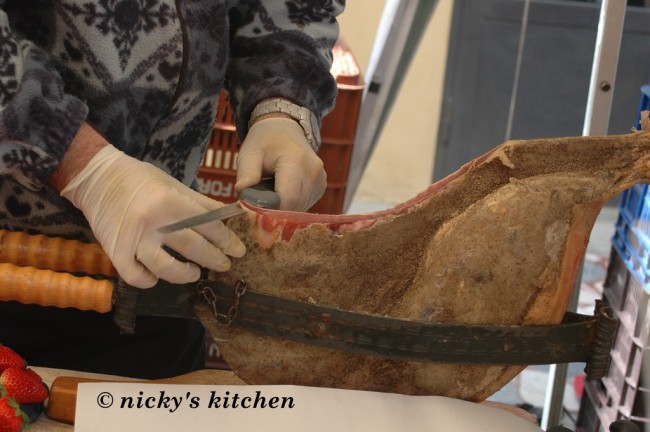 My favorite Octopus served with fennel and fresh tomatoes. I was in heaven!! We found this amazing restaurant in Sienna where we ended up having 3 course lunch for 3 hours. They gave us a tasting of freshly made Spaghetti carbonara and I was speechless.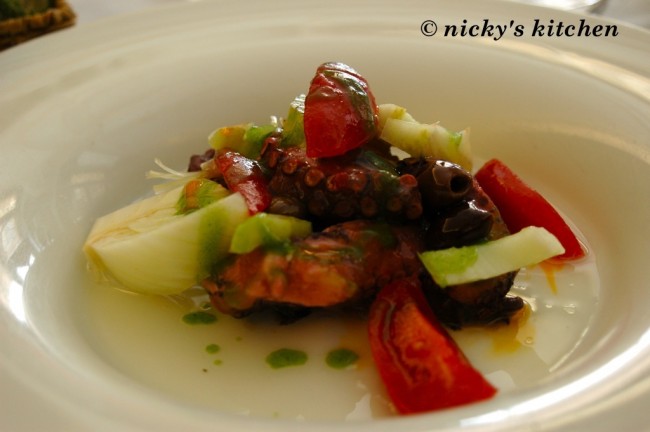 Grilled Osso Bucco(braised oxtail) for my main. Normally Osso Bucco is braised for several hours but this one was baked so I had to try. The black paste you see under the meat is a type of olive which gave this smoky flaour and it was a perfect match for the meat. I was looking for this olive all around Italy and finally find a bottle to bring back home.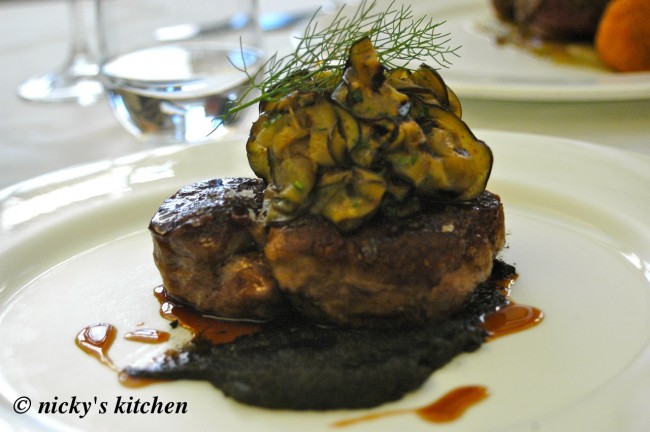 My husband's main dish was pigeon. You can see my husband impatiently waiting for me to take the photo so he can attack the dish.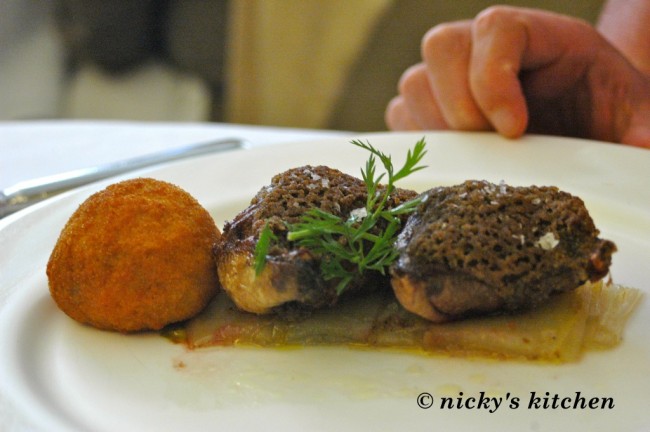 And the dessert… Strawberries were in season so I decided to go with this dish. The strawberry puree was so sweet and fresh. My husband and I were fighting for the last drop.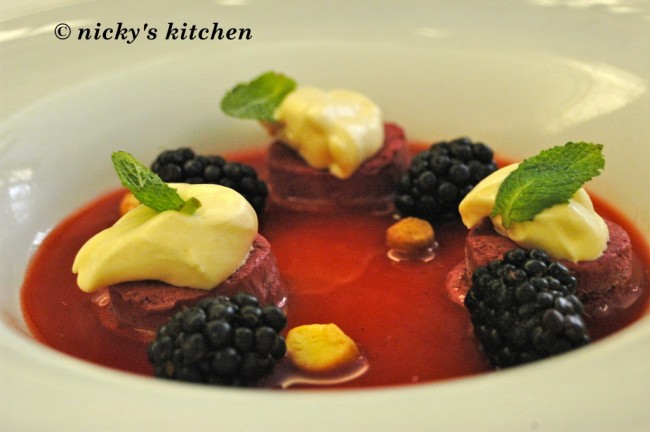 Our new favourite dessert – you dunk the biscotti into the dessert wine for a few seconds and then bite off soggy part.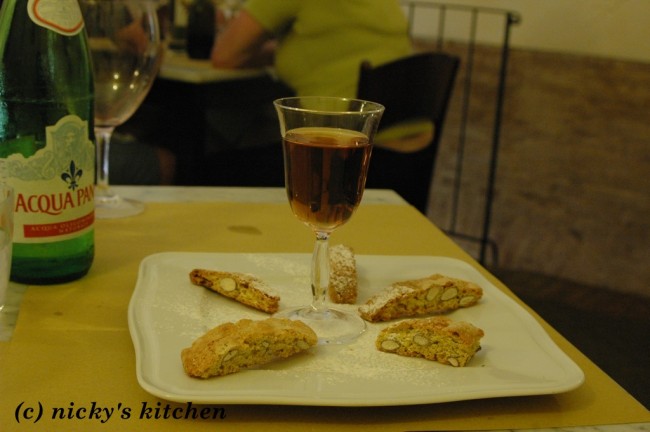 Have I mentioned that Italians are very similar to Koreans? They speak very passionately using both their hands in the air and they believe in close family relationships! By the way, we almost tried Korean food in Rome…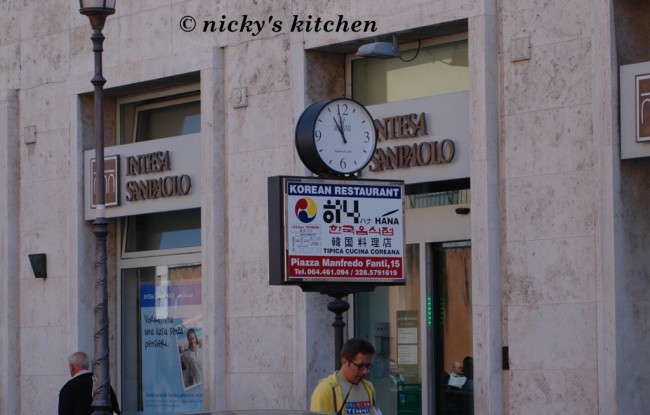 Enough about food, a few more shots around Cinque Terrra where we went for the wedding.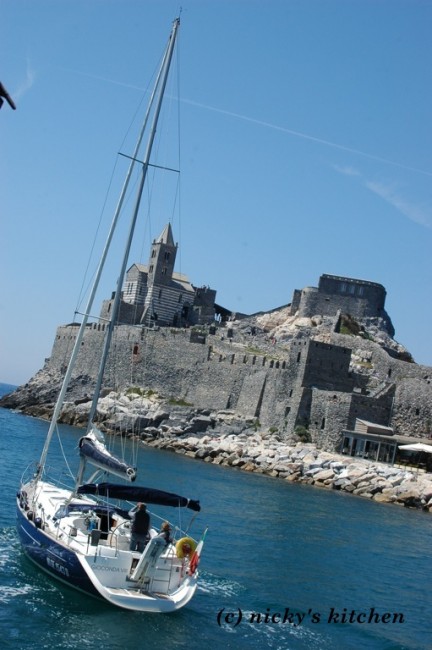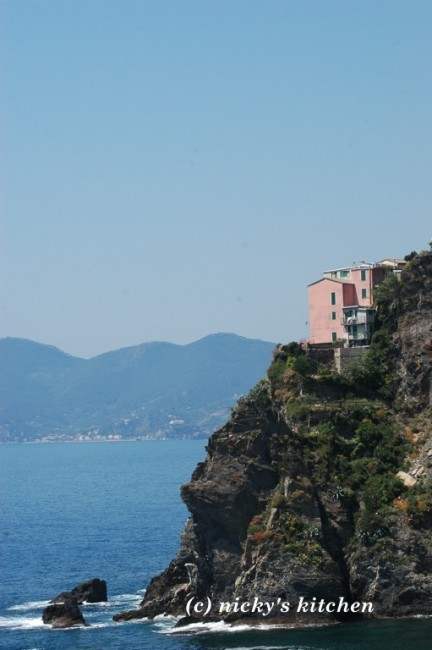 After suffering from a week of bad jetleg with sleepless nights, I am back and re-inspired to cook beautiful food and grow a  lot more tomatoes using all the seeds I bought in Italy. Watch this space!!! 🙂