I was asked by Korean Tourism to be a judge for a Korean cooking competition earlier in the year. The first prize was two return tickets to Korea!!  I wish I could enter.. 😉
The two day event involved a lot of preparation. There were many terms and conditions we had to consider and lots of questions from contestants regarding ingredients they could use. The first preliminary round involved making Korean pancake(파전) and Korean BBQ beef (불고기).
Despite all the hard preparation, it was really fun event. It was great watching all the contestants working so hard to cook delicious dishes. The best part was having to taste all the dishes!!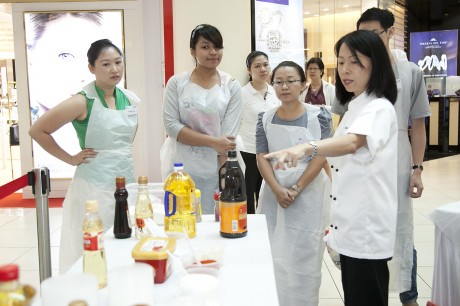 The aim of this competition was not only to cook authentic Korean dishes but also to be creative. I was proud to see a few male participants who were showing off their culinary skills.  Another competency that was judged was the cleanliness of each participants' workstation.  Here is a photo of the judges walking around and assessing each workstation.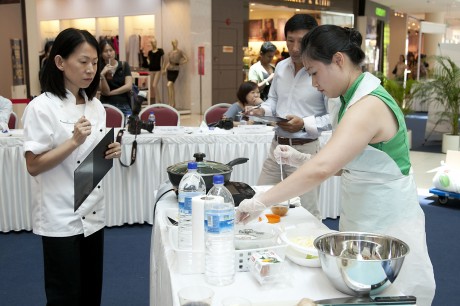 Each dish had to be created in one hour. It sounds like a lot of time, but when you are cooking in an unfamiliar environment, this can be quite scary and stressful.
1st round – pancakes (파전)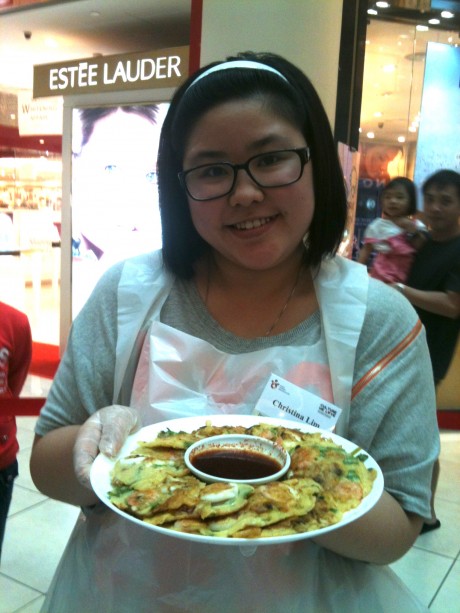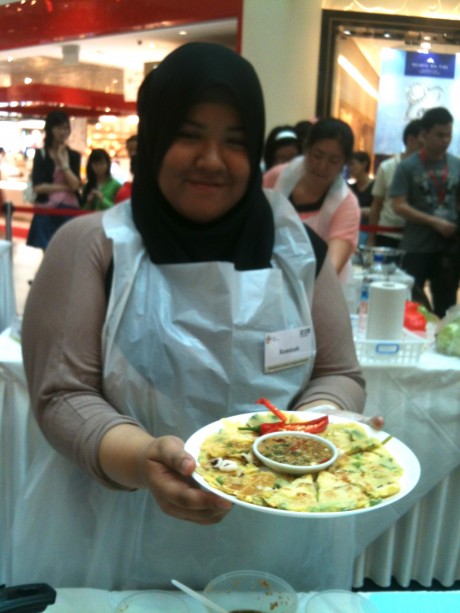 2nd round: Korean BBQ beef (불고기)
This contestant was one of my favourites. He was a young University student who had the creativity as well as culinary skills.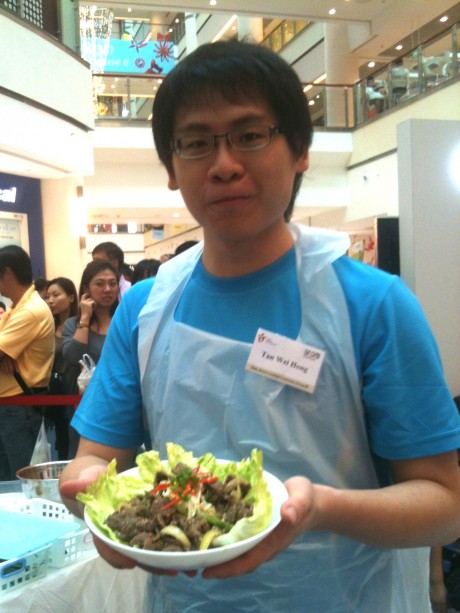 This contestant made chilli bulgogi. Not quite what the judges were expecting but tasty nonetheless.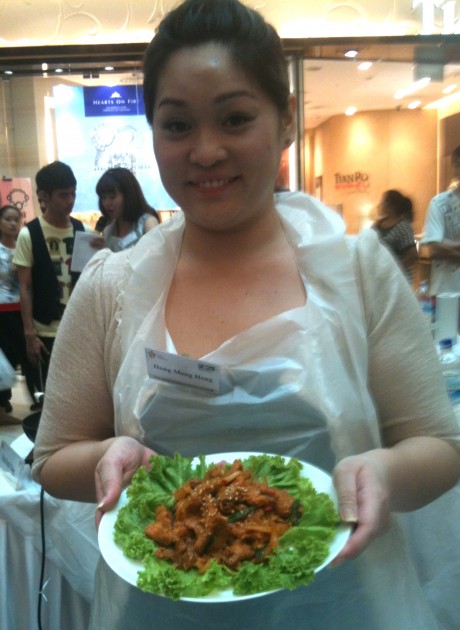 Bulgogi in  wraps – very original!!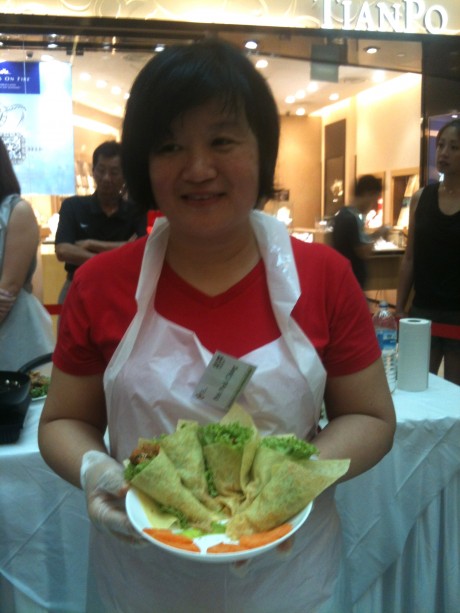 Nicely decorated… Bulgogi in capsicum cups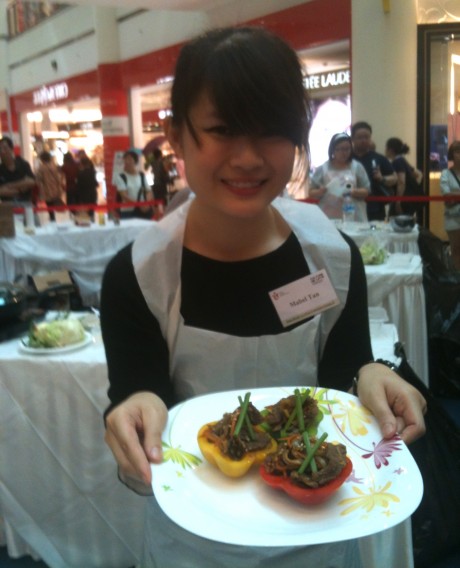 This contestant definitely knew what she was doing.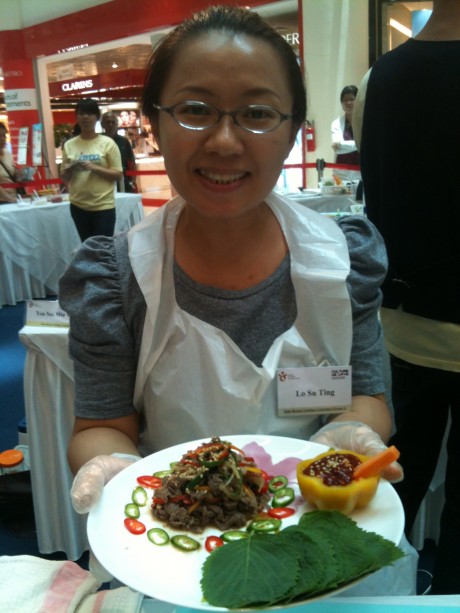 And the four finalists were….




The final round was any dish that included kimchi. And the winner is….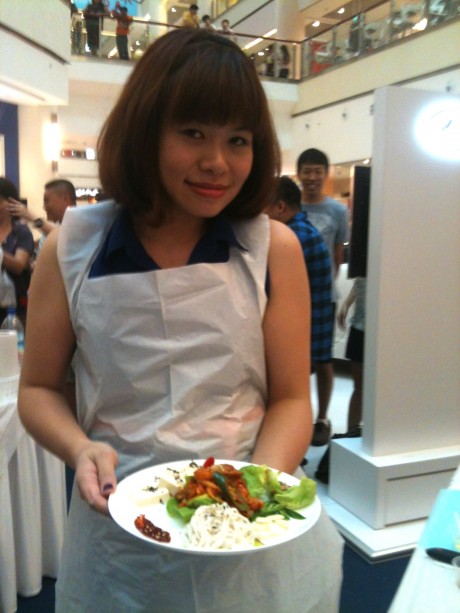 This winner went to a Korean restaurant the night before the final competition and tasted all the Korean kimchi dishes and came up with her own Korean pork dish.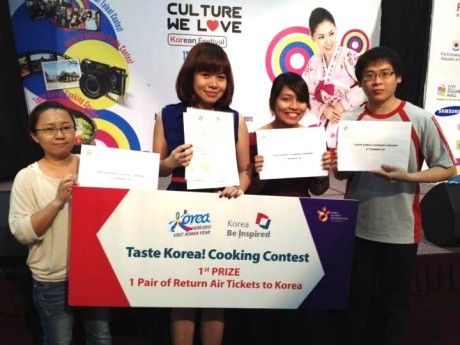 Well done everyone!!