My cooking is about taking whatever you have in the fridge and turning it into a feast that's fit for a king. I can show you that Korean cooking can be as easy as ABC(ㄱㄴㄷ). Once you get the hang of few sauces, anyone can create a banquet.
My classes are designed for Korean food lovers. They are funand informative. I may even toss a few Korean lessons into the mix. 🙂  I keep the numbers in the class small (max. 6 people) so that we can have more personal interaction. All ingredients and recipes are provided and  most dishes can be modified for vegetarians. We eat everything we cook so please bring your appetite or at least some containers to take it home to show off to your family. Seats are limited so don't forget to register early!!
Classes
Price various based on the themes of the menu.
Payment must be received for your booking to be considered confirmed.
To make a payment, simply go to schedule and select the class you want to attend. A confirmation email will be sent to you within 24 hours.
Classes are non-refundable, but transfers may be made with at least one-week notice. You can substitute another person to come in your place.
Class is confirmed with a minimum of 3 people.
Testimonials
"Really great class, definitely learnt some things I will use! Thanks" Christina  – July 2010, Bapsang I class
"Had a really great experience making the three dishes! I had fun and learnt a lot in the class. Good layout of the class!" Jane – July 2010, Bapsang I class
"Hands-on and small group was the best about the class!" Iris – July 2010, Bapsang class
"Nice job, Nicky! Thanks for the great experience" Val – July 2010, birthday party class
"I liked the relax, easy environment and friendly teacher!" Hweelin – July 2010, birthday party class
"Thank you, would like to do another class! I liked the hands on and clear explanations. Fun class!" Nina – July private class
"Nicky, thank you for the wonderful experience, I liked the interaction, hands on and simple!" Kevin – July private class
Click here for details of Menus
Private Cooking Lessons
Why not invite me over to your home for your very own private one-on-one cooking lesson? Just let me know what dishes you want to learn. Whether it's learning how to cook for yourself, your family, or friends, I will teach you basics of how to make simple and delicious Korean meals in the comfort of your own kitchen. Price may vary slightly according to the menu.
For Singapore: Price starts from S$300 per lesson  (up 3 participants) –2 hour private lesson including recipes and ingredients
For Bangkok: Price starts from 6000 baht per lesson  (up 3 participants) –2 hour private lesson including recipes and ingredients
Gift vouchers – The perfect gift!
Gift Vouchers can be redeemed for all regular schedule classes and are valid for 12 months from date of purchase. Is someone special in your life passionate about food and cooking? The perfect gift that makes everyday cooks feel like gourmet chefs. Gift Vouchers can be purchased for any value by contacting us via email.
Photos of the classes
Hands on class at Nicky's Kitchen studio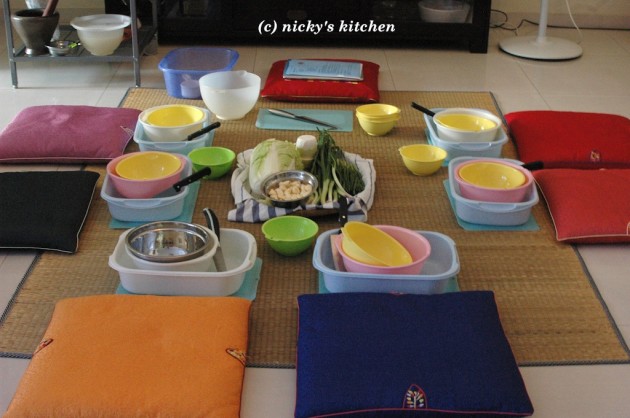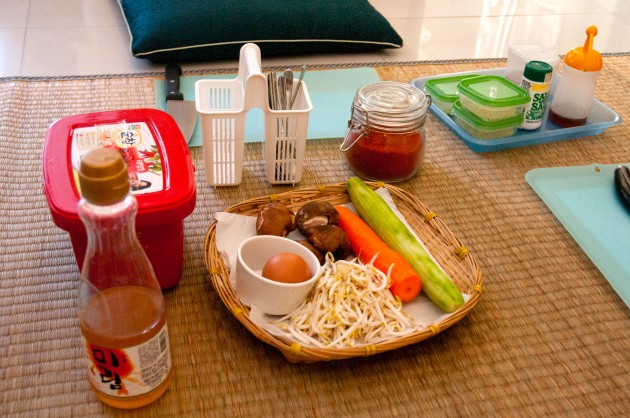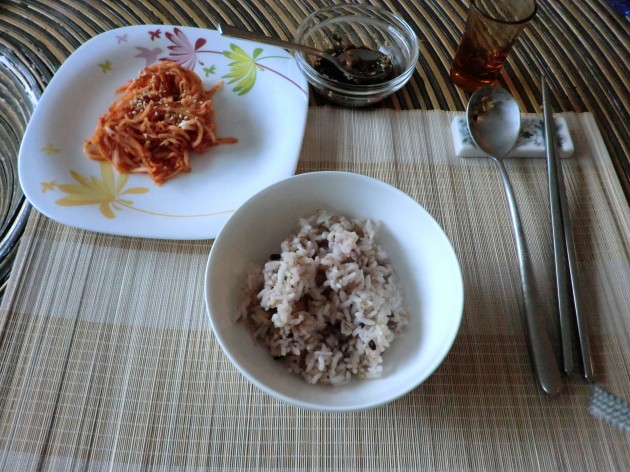 Private events (example of yearly NTUC event)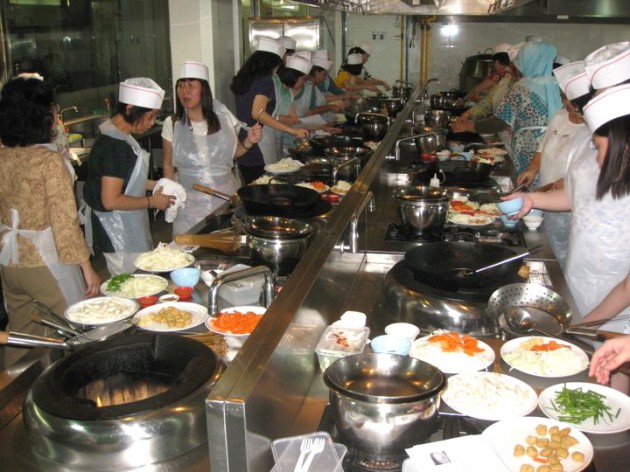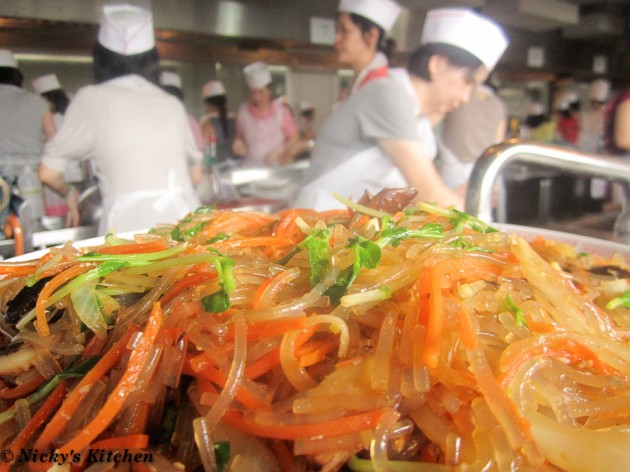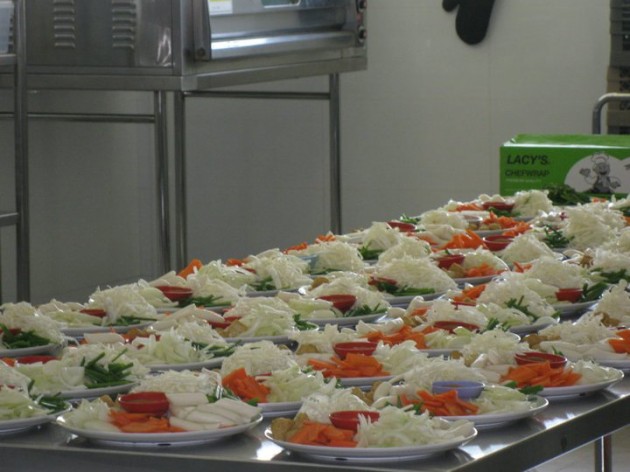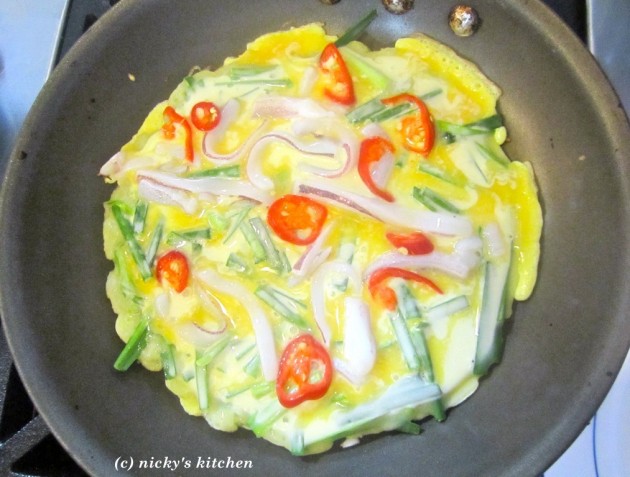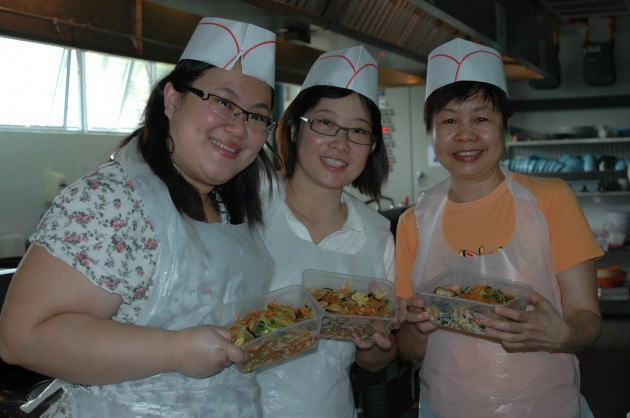 Team building event at ToTT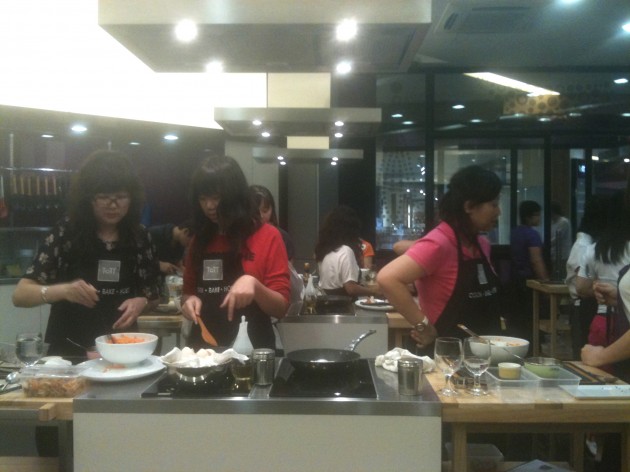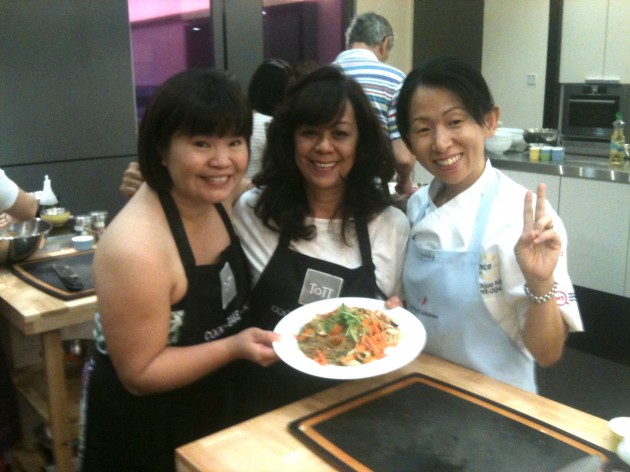 Demo class at Tena Merah Country Club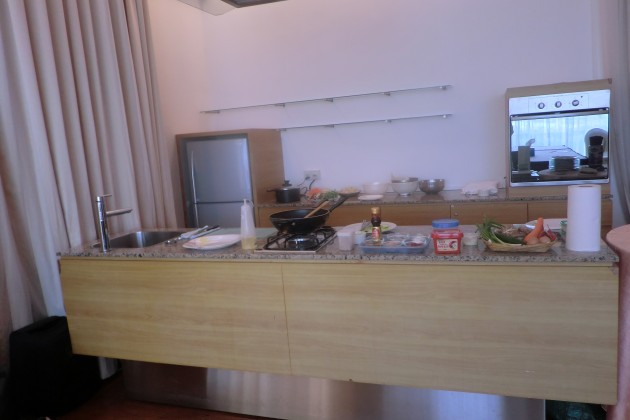 Monthly classes at Korean Tourism Singapore