The last two months I've had great fun teaching at the Korean Tourism Organisation in Singapore. Here are some snap shots of the classes and a link to the recipe.
One of the February classes was a lesson in cooking a black bean rice dish called Jjajangbap.   Check out the recipe!
Happy students!! These are some of my regular students….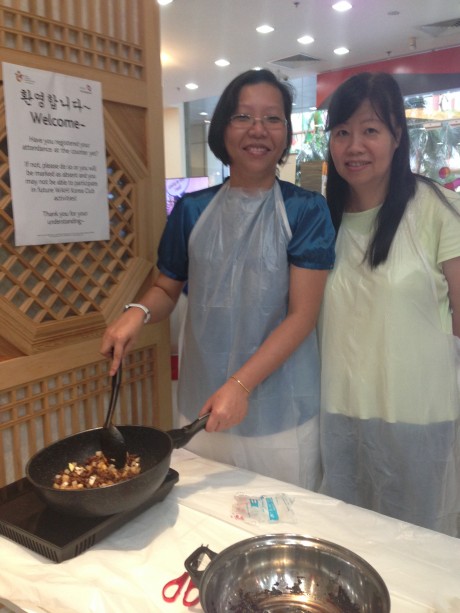 Everyone looks so serious, don't they? They needed to concentrate so they didn't burn the sauce!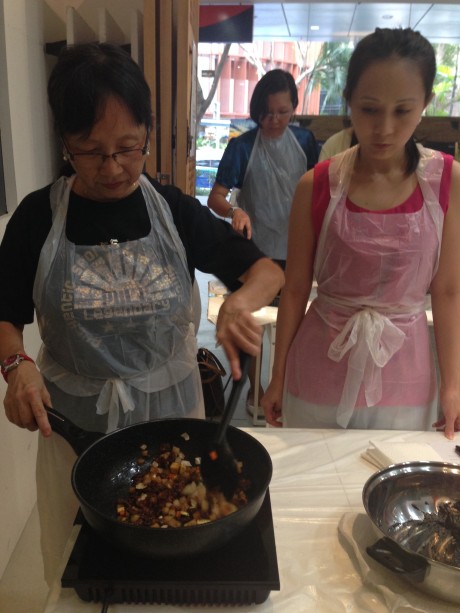 But the results was worth it…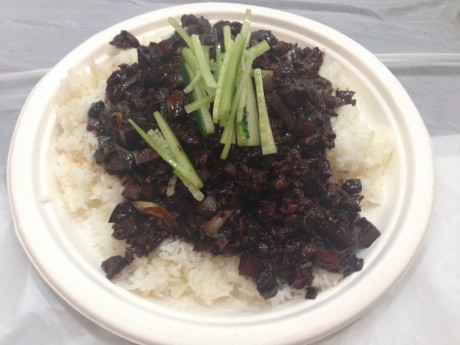 One of the March classes was making Hodduck (Cinnamon sugar pancakes). This class always brings lots of smile while we are cooking!
This group  made the perfect shaped hodduk!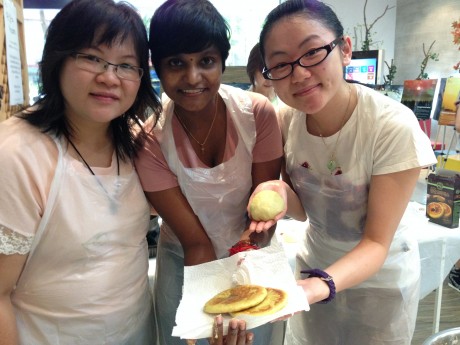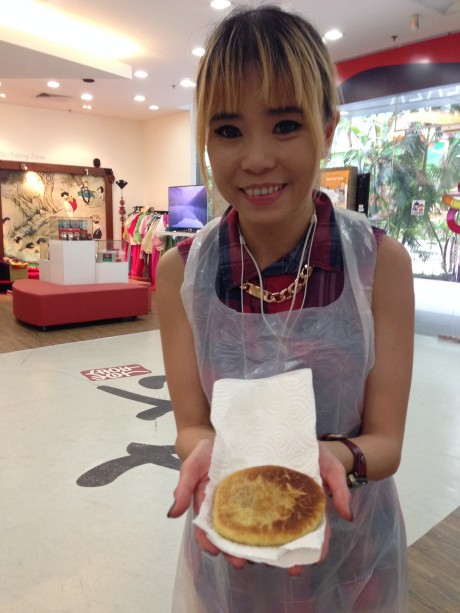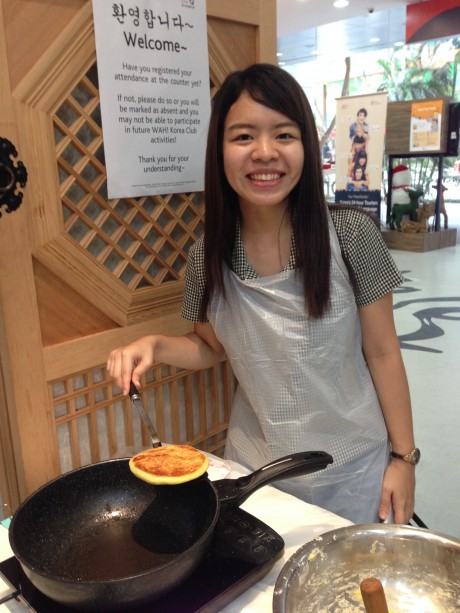 Melted sugar and cinnamon in the pancake is just scrumptious!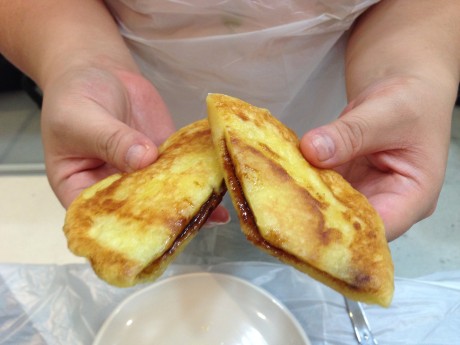 I will be back in Singapore in May for more classes. Please contact Korean Tourism  on +65-6533-0441 to register for your spot -its FREE to attend!
As for classes in Bangkok, I am hoping to have the first class at end of April. Contact me for if you are interested in attending – spots will be limited!!