We finally did it. Two days of pure excitement, fun and most of all, hearing all the great comments from the customers who came to visit my stall. It made me forget how tired I was. Without my friends, this wouldn't have happened(you know who you are – thanks you!!) and also to my husband for his encouragement.  Thank you all lovely people!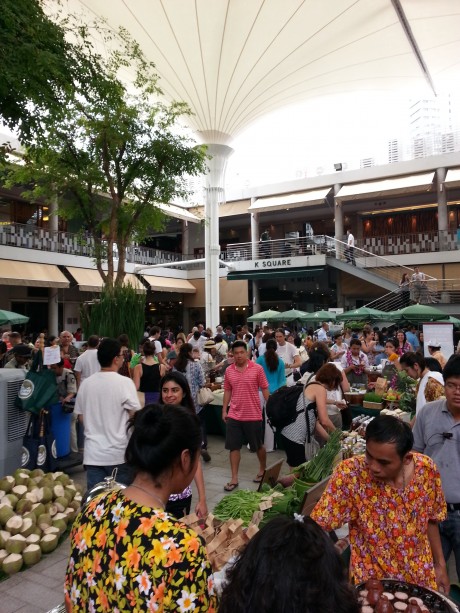 If you were wondering what I was cooking and selling, here is our menu.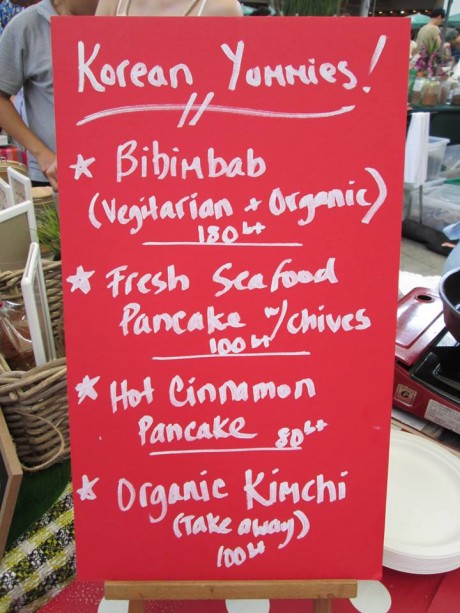 First, Hot Cinnamon Pancake (aka. Hodduk). I must have tested this recipe 10 times until I was finally satisfied. My aunt in Los Angeles has a shop selling hodduk and she shared her secret recipe. I thought mine was actually better though. We also played around with fillings including jam and nutella  to see if we could sell other flavours. In the end we stayed with the traditional sugar and cinnamon filling. It was a great success!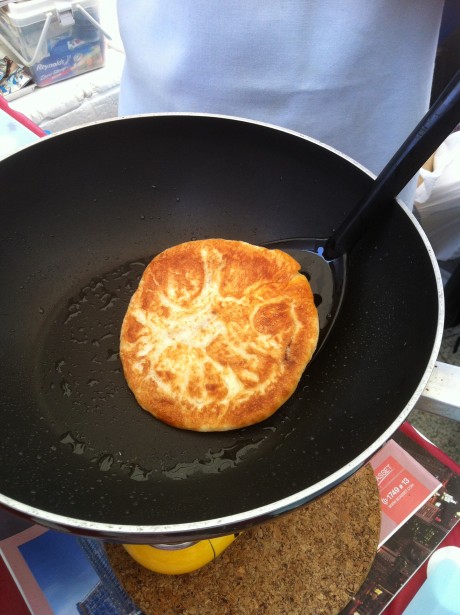 Next, Organic Kimchi – this was my best seller. I have never had  much success with Kimchi in Singapore but I found using fresh organic cabbage  in Bangkok made so much difference. Check out the labels that my creative friend designed!!  I sold out the whole batch I made on the first day of the market and stayed up all night making more for the next day.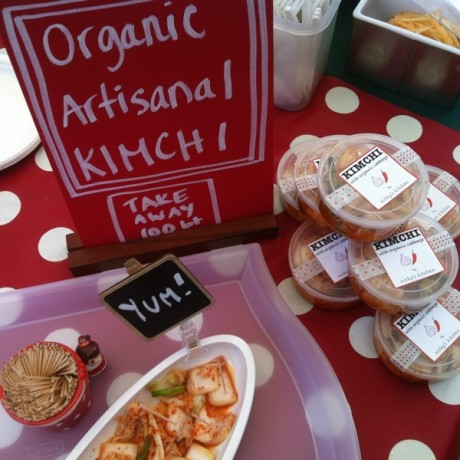 Seafood pancake and bibimbap.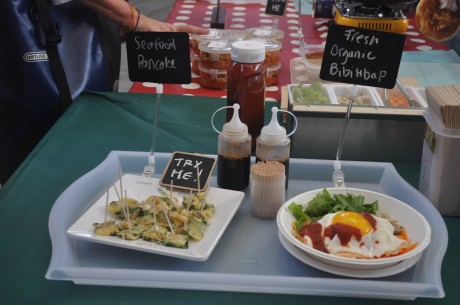 My dear friends who helped out both on Saturday and Sunday. Once again, thank you!!!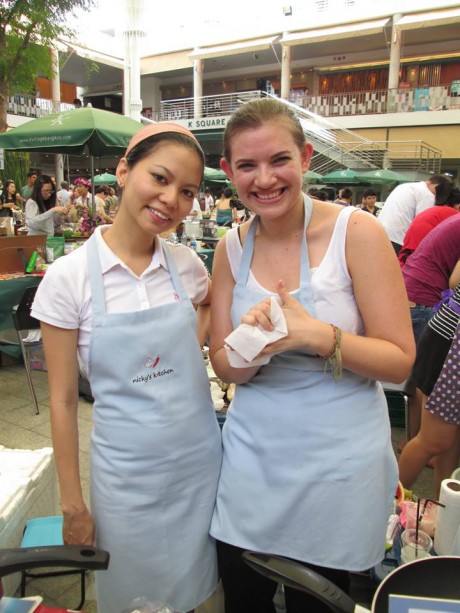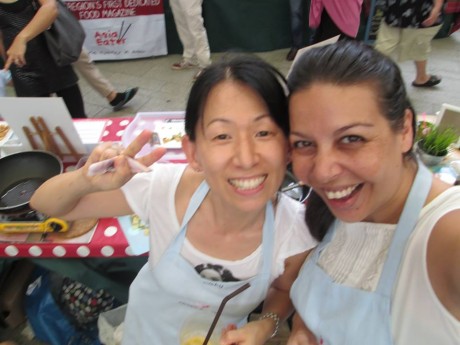 Enough about my stall, let me share some photos of the rest of the market. There were interesting and fun activities throughout the two days and even a live band to keep us bouncing.
My favourite bread stall – Urban Pantry, fantastic sourdough breads.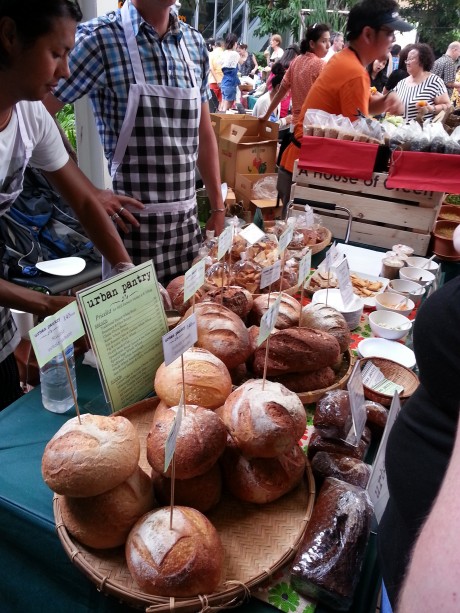 Organic veggies!! I love these baby carrots. Check out the colours of the lettuce…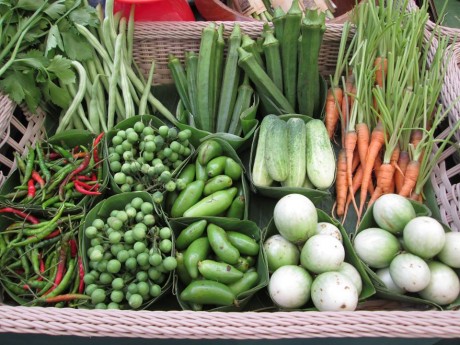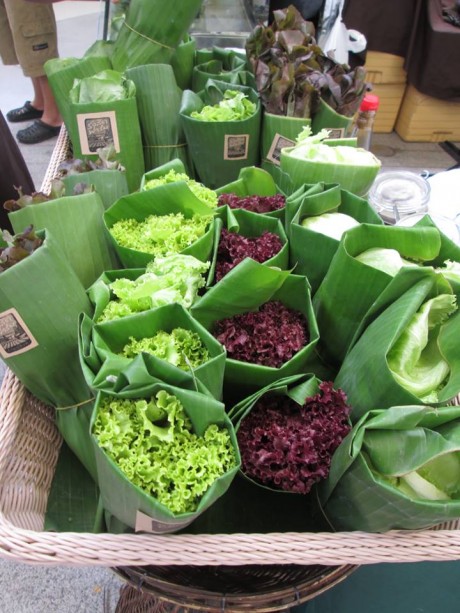 I finally feel like I am being part of the community in Bangkok. I met some really interesting people who are working towards building a great community  here and I am proud to say that I am a part of it. Until next time….