I am slowly making my way through all the Korean restaurants here in Bangkok. There are lots of Korean restaurants gathered around Korea Plaza (between Sukumvit Soi 10 & 12). It's not the most authentic "little Korea" I have found, but it will have to do for now.
We went to a Korean Chinese restaurant called Ja Gum Sung (자금성). Korean Chinese restaurants are famous for two dishes – Black bean noodles(jja jang myun-짜장면) and Spicy seafood noodle soup (jjambong-짬뽕). I knew it would be hard to beat my favourite Korean restaurant in Singapore(Dong Bang Hong), but worth a try.
 We ordered seafood Jja jang myun . The sauce mainly consists of pork, seafood, and onions( and of course the black bean sauce).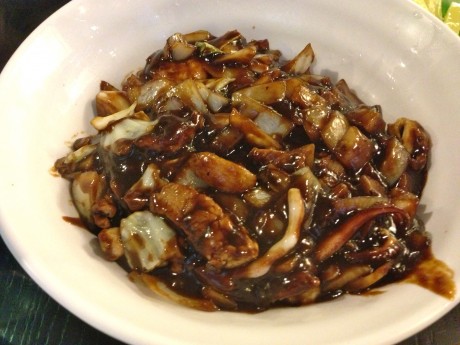 The second dish  was the Seafood Jjambong. This was super spicy! Apparently, I found out later you can ask for less  spice (phet nit noi – my broken Thai).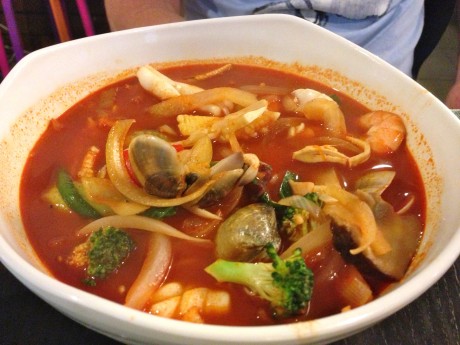 The side dishes were pretty good. My husband commented how sweet the kimchi is. Personally, I prefer it to be a bit more spicy and salty 🙂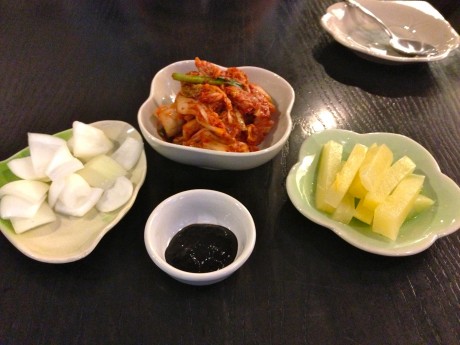 My husband I are usually order the above two dishes and share but here you can order half and half. It's called Jjam Jja myun! I might have to try this one next time. (circled in the menu)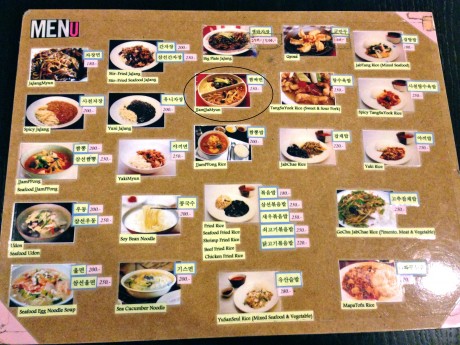 For those of you that want to try, here is the business card.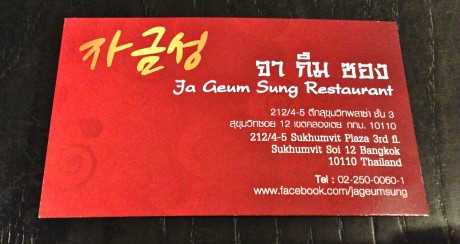 The entrance looks like this. It can be a bit hard to find.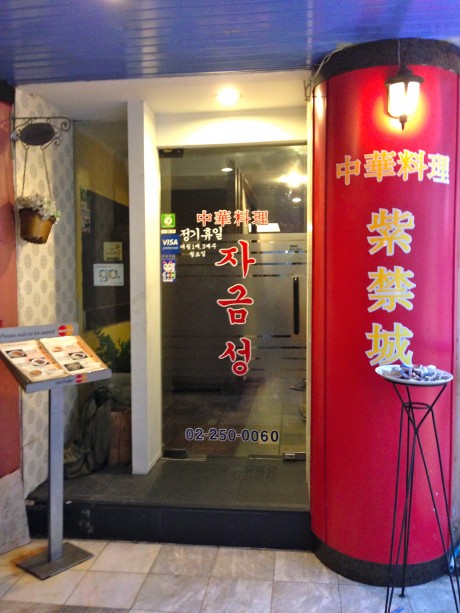 I visited Sunday around 6pm and it was full  of Koreans which is a good sign, but we were lucky to get the last table. I recommend booking  a table in advance. They do deliveries as well.