I found this amazing company in Bangkok that home delivers fresh organic vegetables and fruits. It is called CSA Munching Box by Raitong Organics Farm.
After reading through weeks of their facebook posts, I couldn't help myself but to subscribe to their munching box.  A 4kg box full of organic vegetables and fruits gets delivered to your door step every week. The exciting thing is that it's contents is based on what's produced seasonally and locally in Thailand.  Apparently, you are supposed to consume vegetables and fruits 4 hours after it's been picked in order to enjoy the optimal taste and nutrients. I think this box is as close I am going to get unless I have my little farm growing vegetables and fruit myself.
I was like a kid opening my first box of goodies when our first box arrived. Who wouldn't you when you see them…?? They were so fresh and crisp!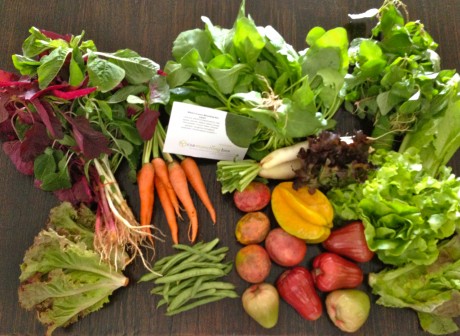 My favourite of all were the fresh carrots. We munched away on them raw and they were delicious! We then moved on to passion fruit and rose apples. So sweet!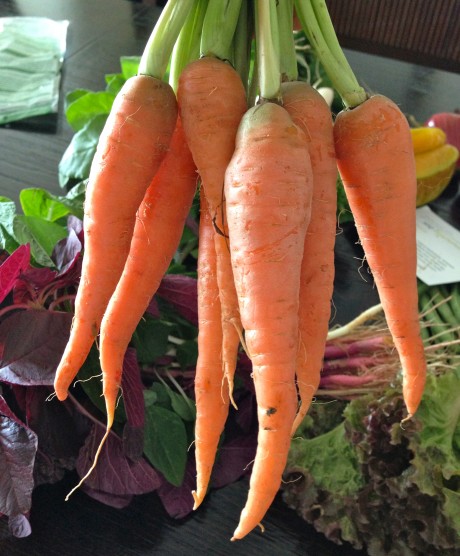 Since the box's arrival, our meals have been based on all the vegetables from the box. Last night's dinner was radish done two ways in Korean style. Koreans use a lot of radish in our dishes, mostly stews and soups!  I prepared dried Pollack soup and hair tail fish with radish in soy sauce  to help cure my cold. I will post the recipes in the next few weeks, I promise!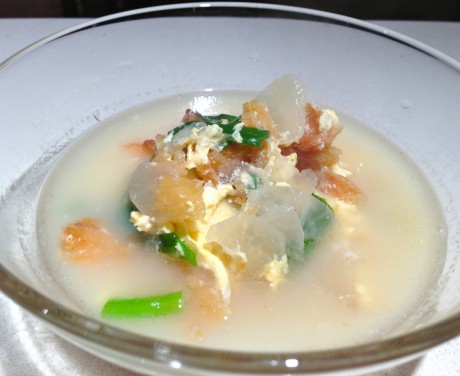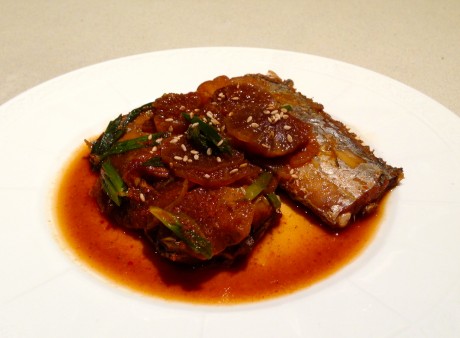 The box included Amaranth which I have never used before. Luckily the CSA guys provided a recipe and my first attempt trying these colourful leaves was a success.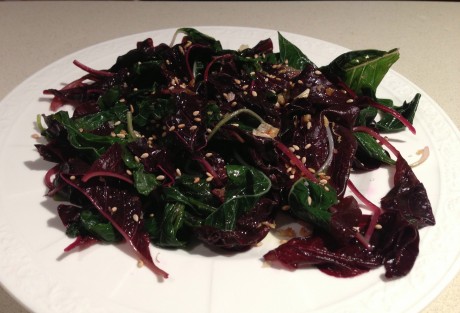 I will write more on CSA Munching Box by Raitong Organics Farm in few weeks. I can't wait to see what is in my box next week!!  Stay tuned! 🙂