Another exciting class at Korean Tourism in Singapore last Friday! I was very ambitious and decided to prepare some dough for my students to hand cut noodles. We are making kal-guk-su(칼국수 – handmade noodle soup).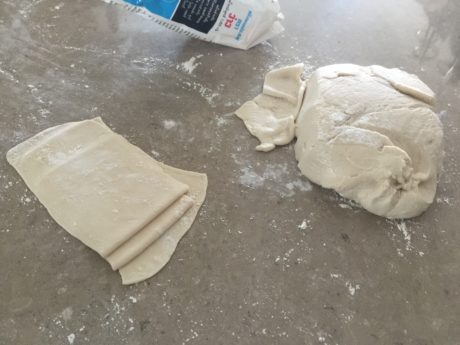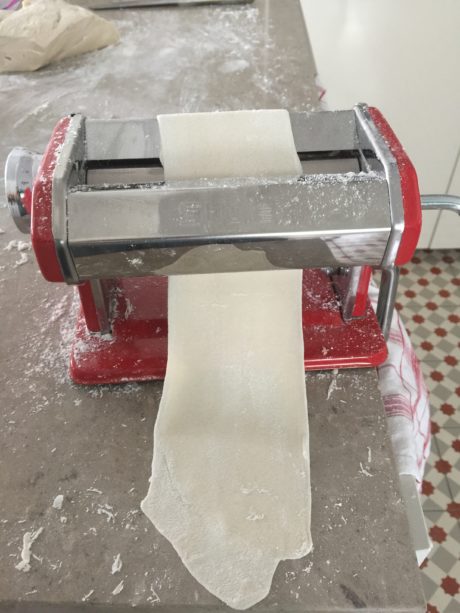 Guess what happened when I took them to the class?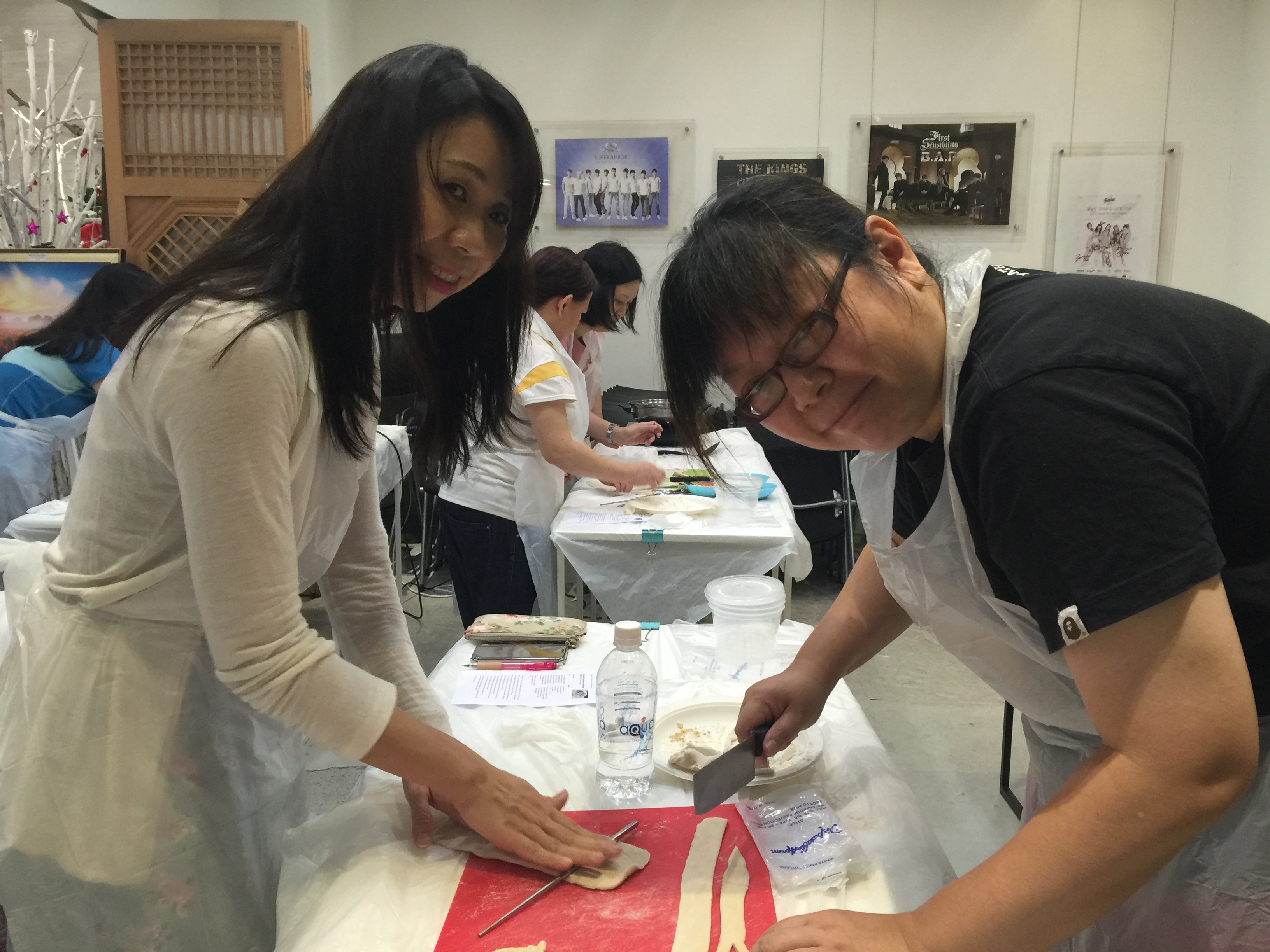 All stuck together!!! 🙁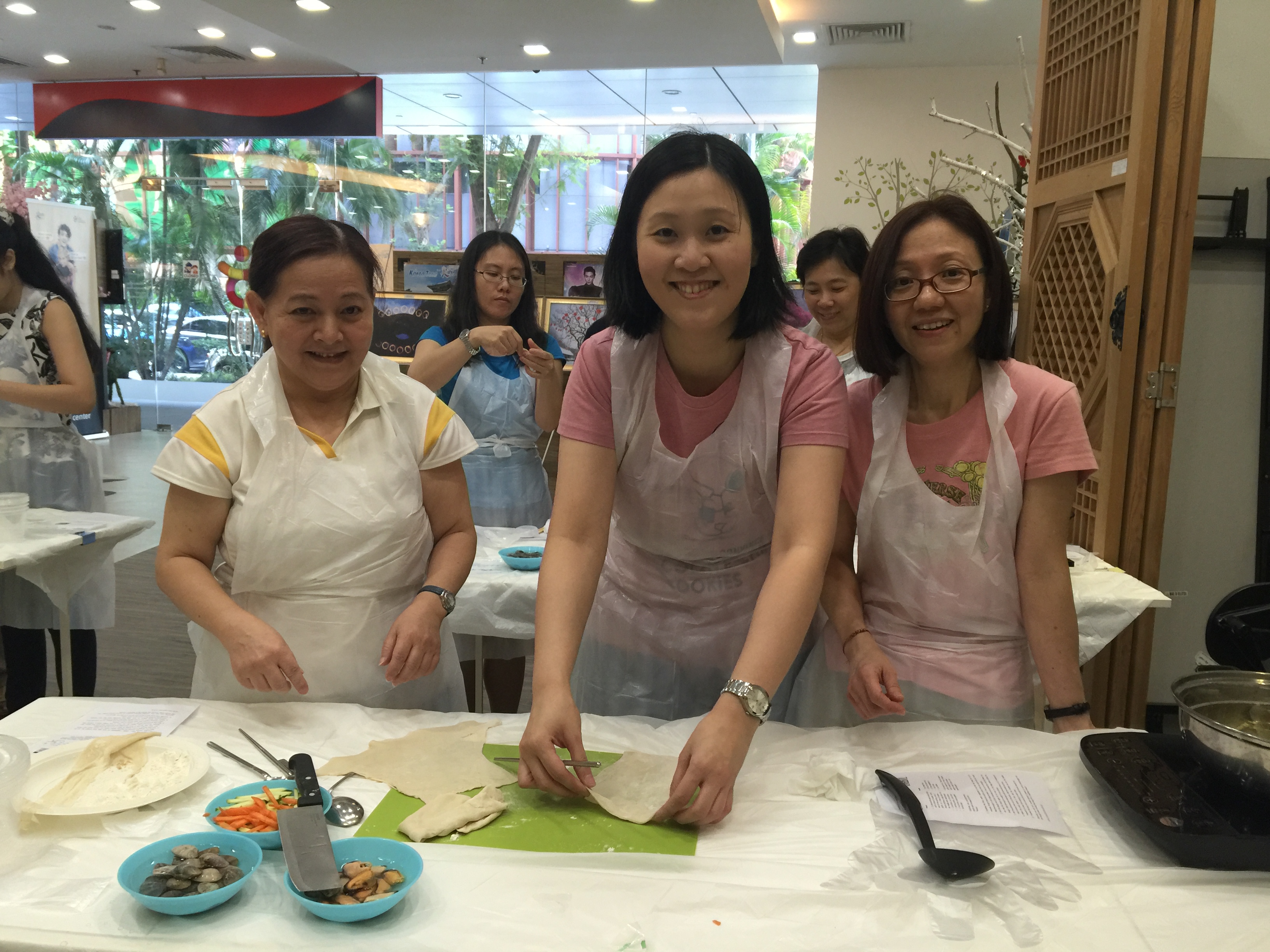 We didn't have any rolling pins so we were creative with our noodles and it was so much fun~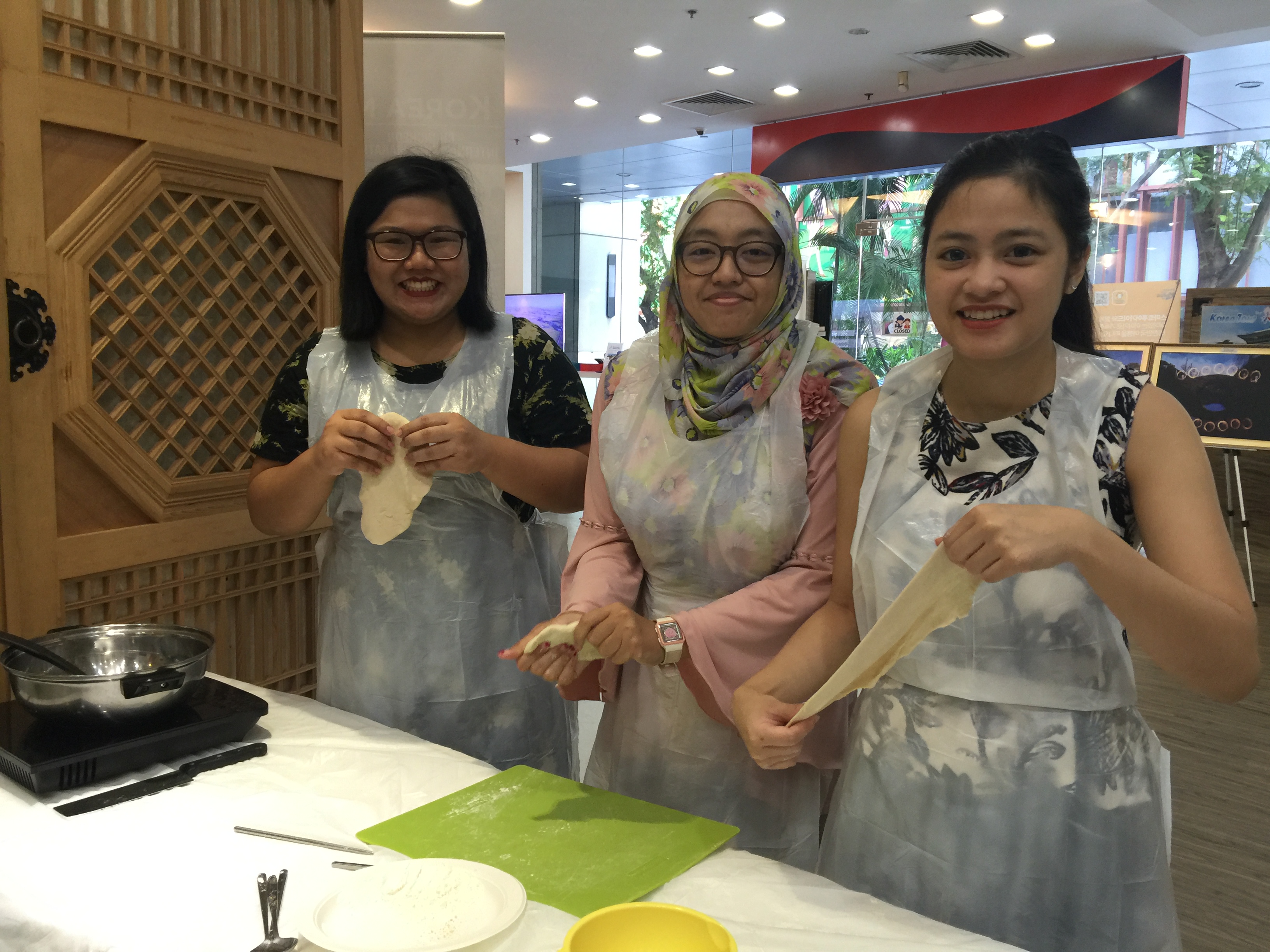 At the end of the class, we had delicious noodle soup and everyone was happy!!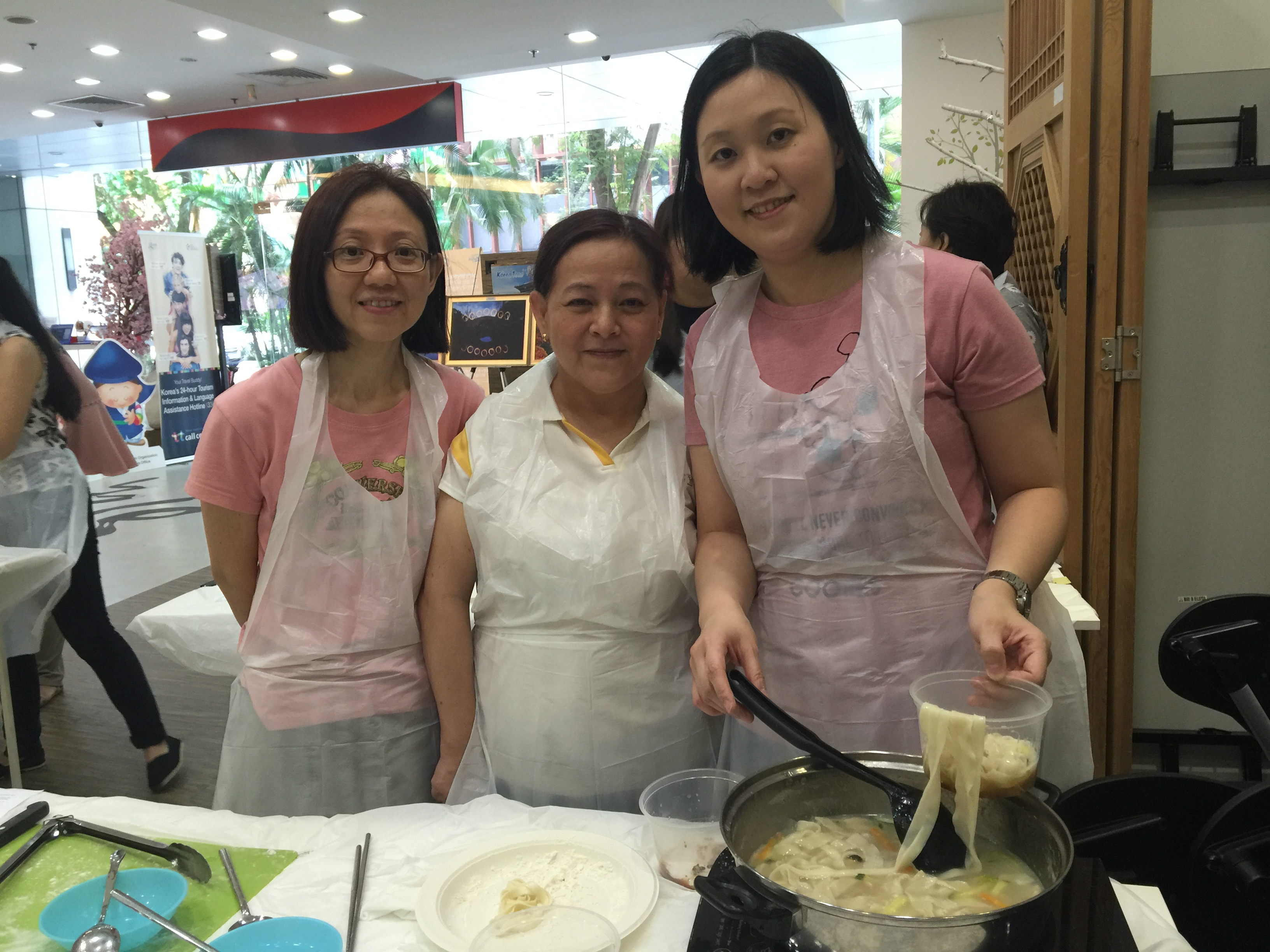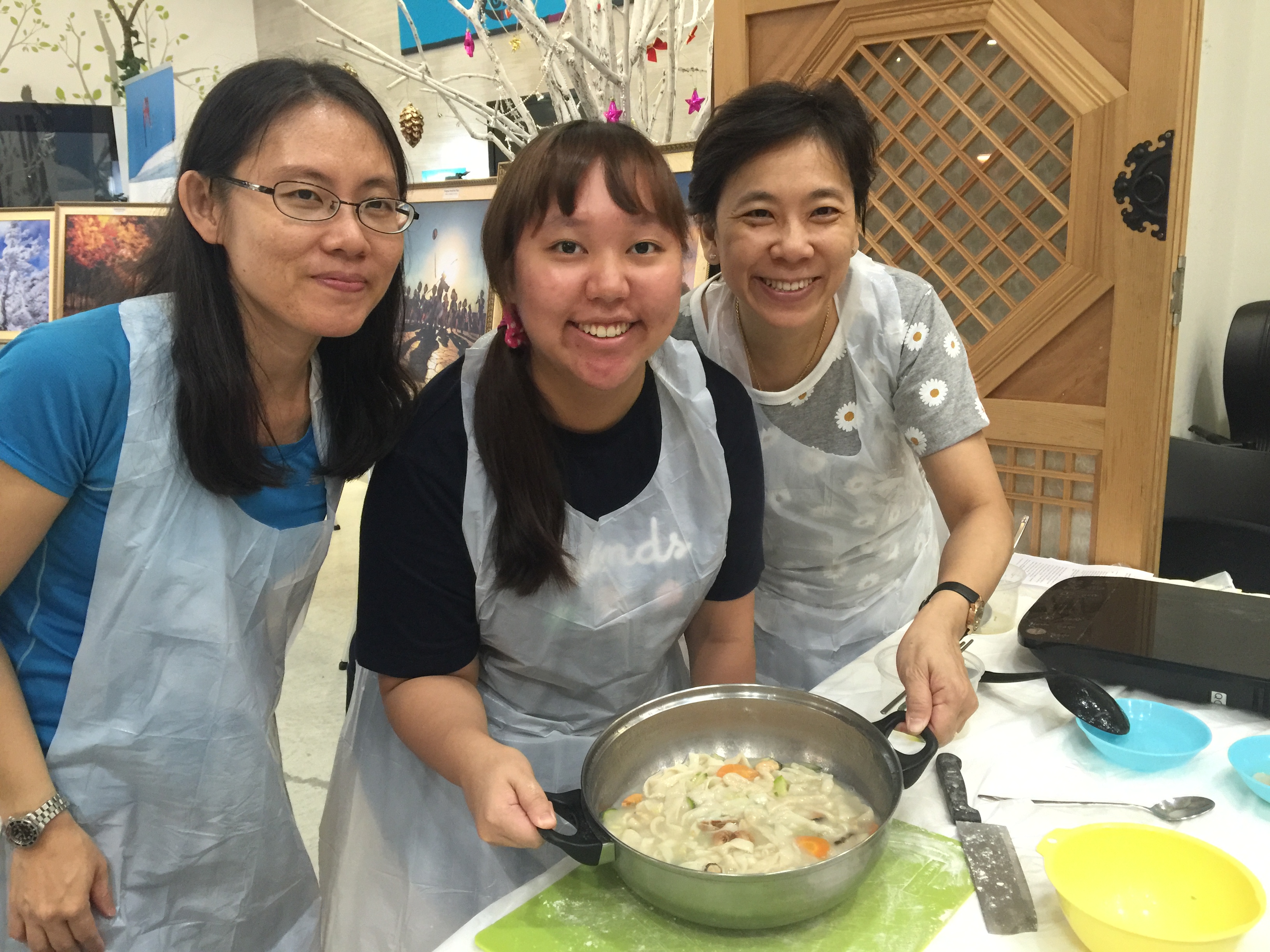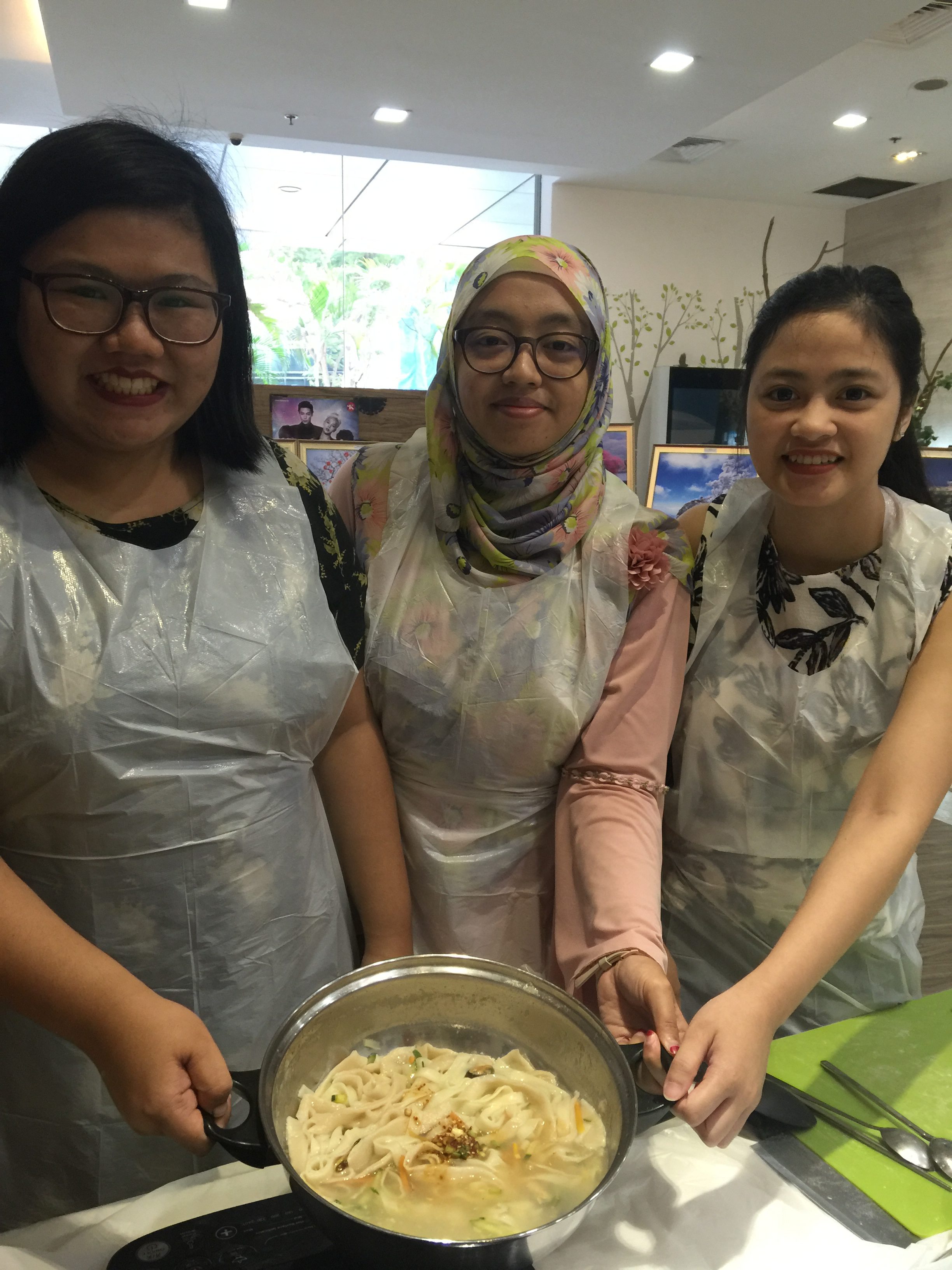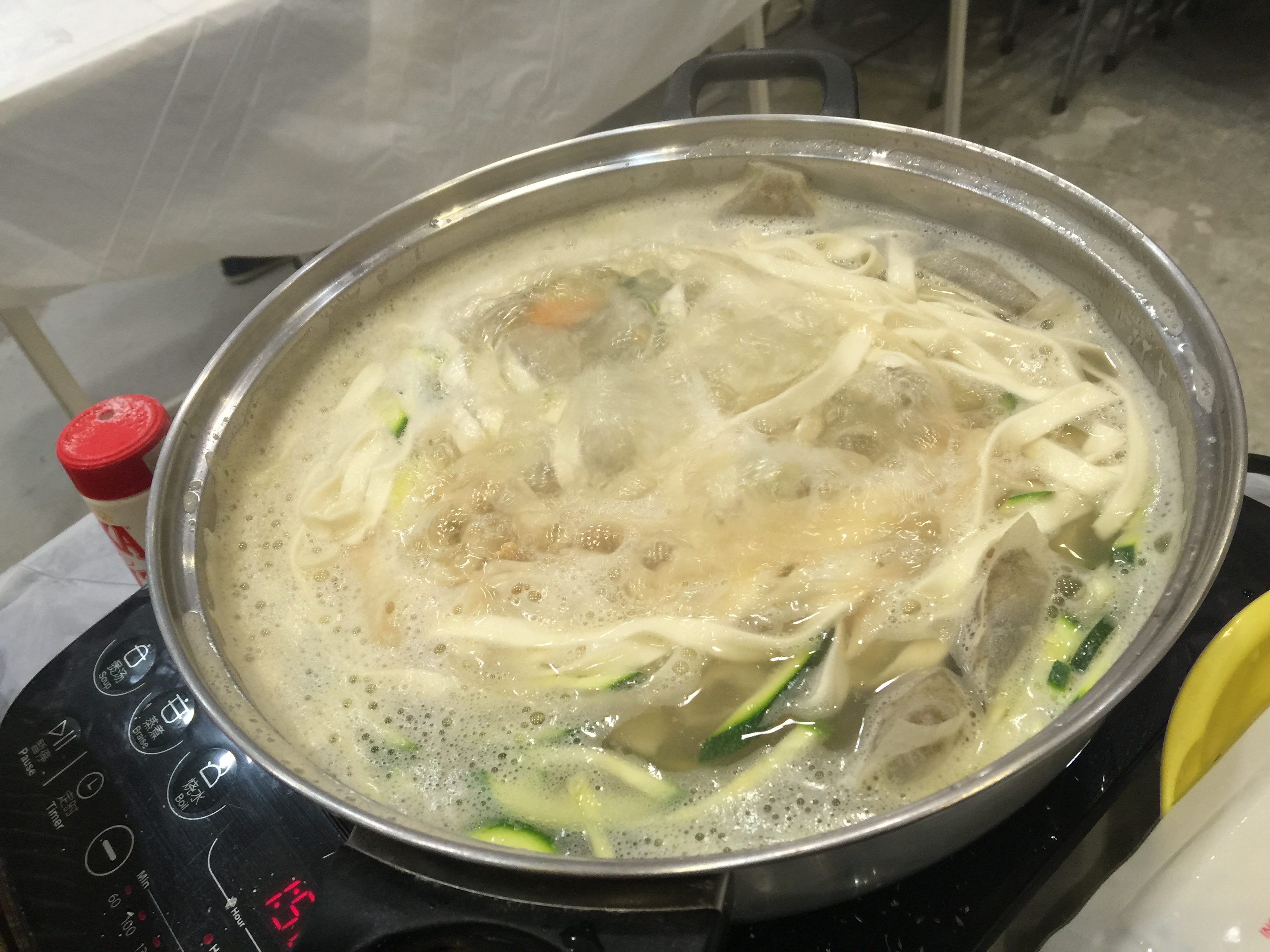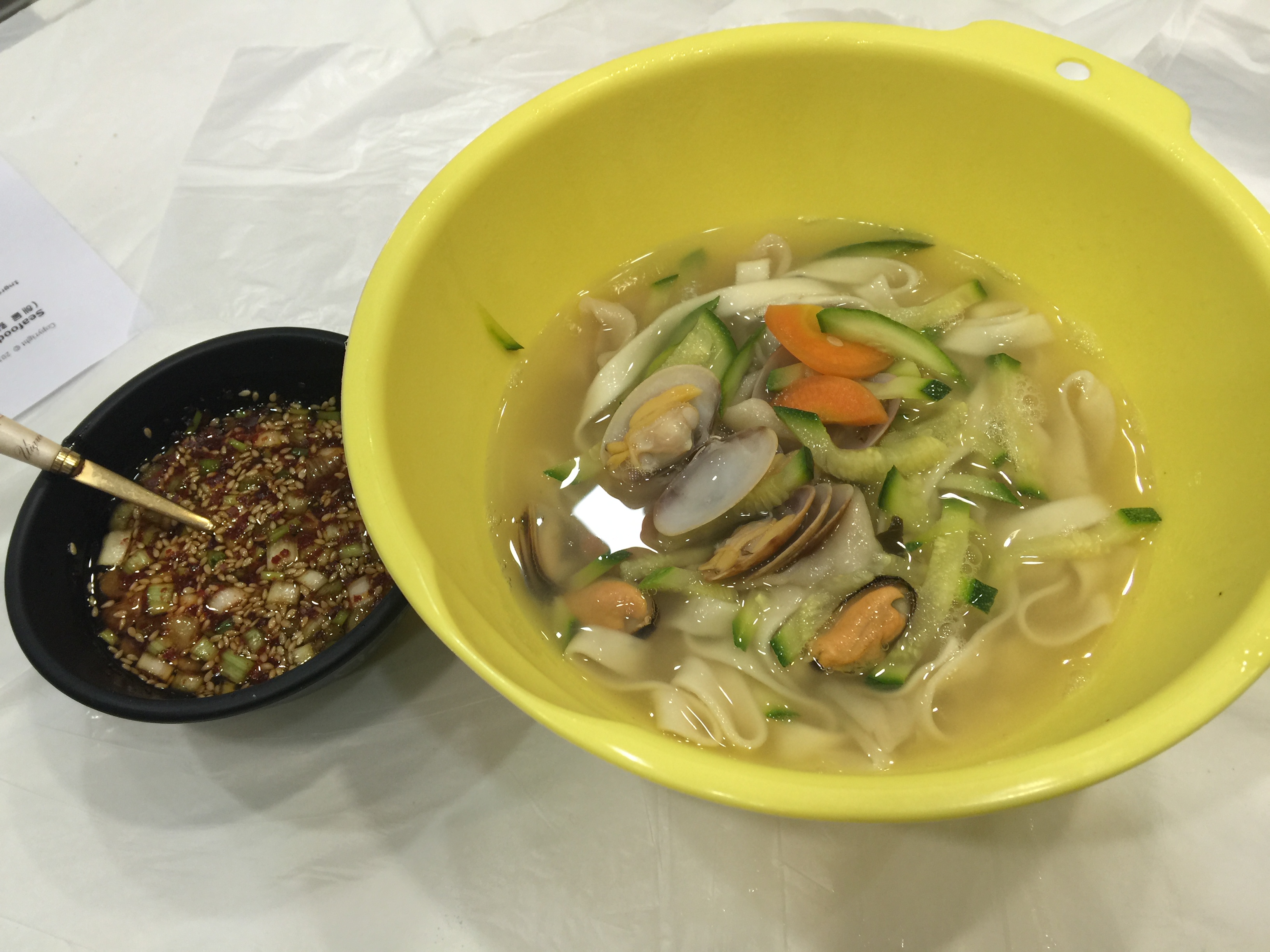 This is actually one of my favourite dish to eat in Korea. Check out my previous post on kalguksu
Happy cooking everyone!