It has been very very hot here in Bangkok. However occasional rain is cooling the city down. A nice cool breeze in the evenings makes it pleasant to have dinner on our balcony once in a while. Meanwhile, my veggies are having heat strokes.
My tomato plants were more than 2 meters tall with not many tomatoes and my eggplants refuse to produce any fruit so I finally decide to let go of them today. No matter how much I read about growing eggplants and try different experiments, the eggplants were just getting taller and bushier but there were no eggplants in sight. It's just too hot and humid. My tomatoes produced only a handful of cherry tomatoes, again it was just too hot. However, the thai basil, Italian basil, rosemary, cucumbers, melons and beans all seem to be doing well.
I've had a quite few cucumbers. Enough to add to my salads and despite the heat, they seem to be resistant to any pests or diseases so far.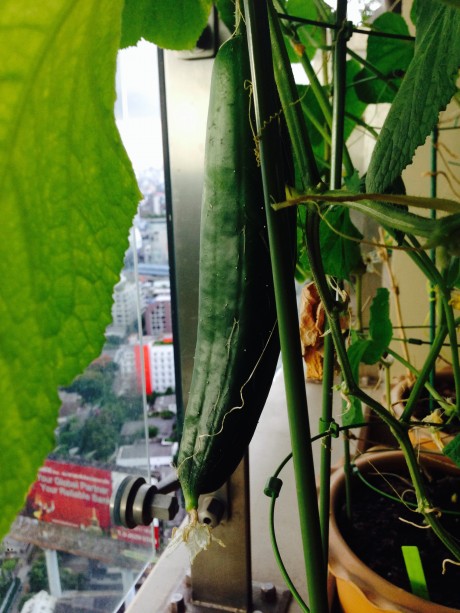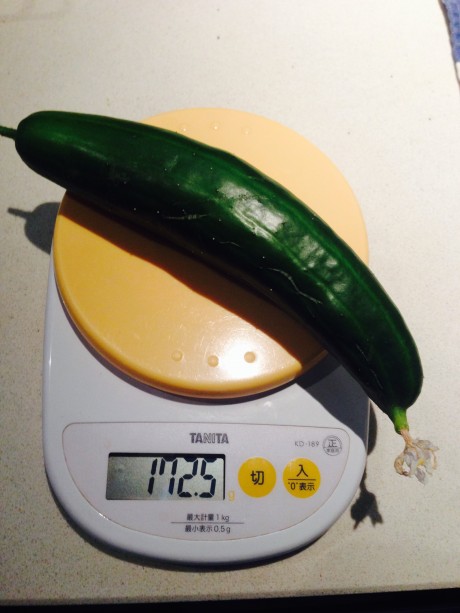 My favorite fruit to grow is melon. They are just so sweet. The best thing about is you can keep all the seeds and grow them again straight away! The fruit itself is very small (about the size of my little hand) but when you bite into the flesh, it's just heavenly.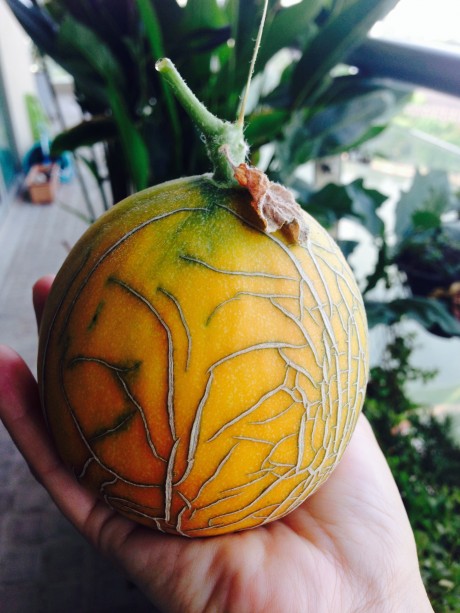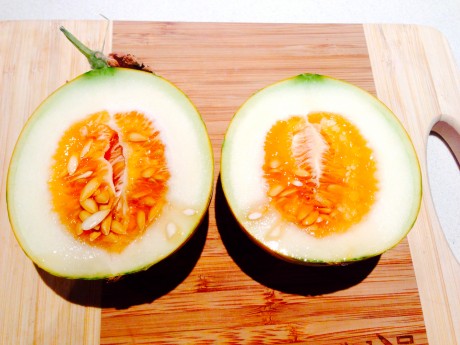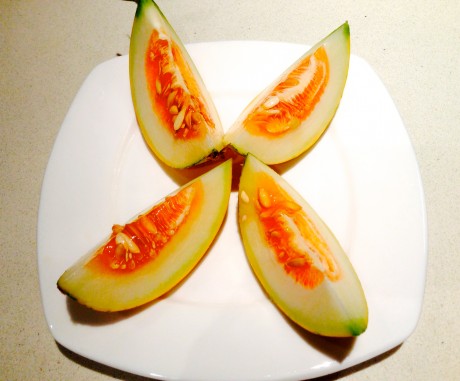 I have scooped out the seeds from the melon and washed the pulp and dried the seeds to sow for more Melon plants. I now have 3 more plants growing.
One of my readers  sent me some Perilla seeds from Japan. They are growing really well!!!! I didn't have much luck in Singapore but it seems to be doing okay so far here. These are not as flavorsome as the ones you find in Korea but certainly good enough to wrap around BBQ meat for dinner.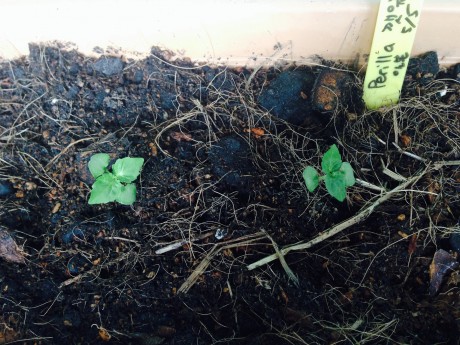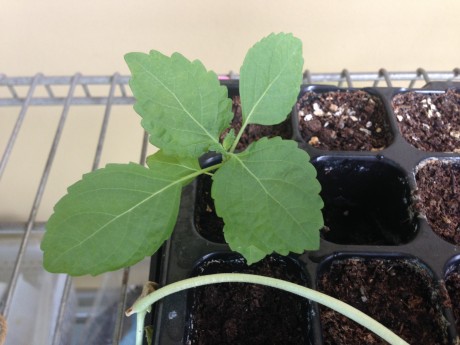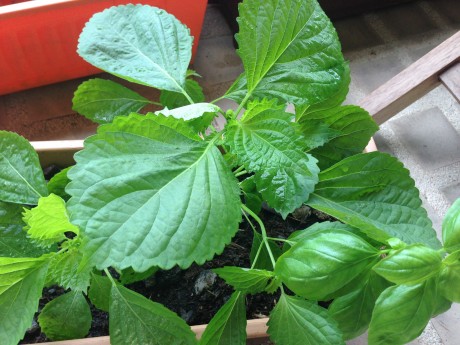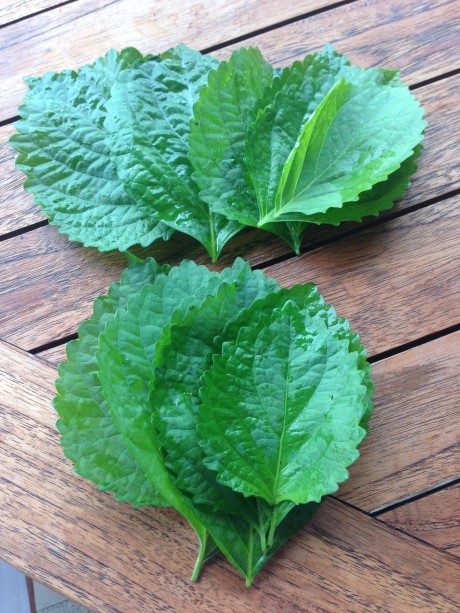 I just asked a friend visiting Bangkok for some Kale seeds from Sydney. If I can grow that, I will be over the moon. Happy gardening!